UNILAG Dean Dismisses Protest Against Student's Rustication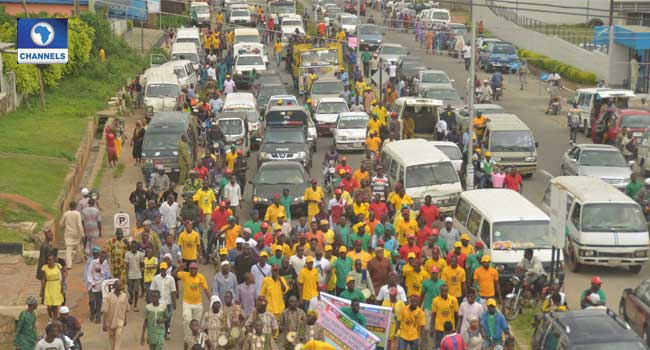 Some students who have been rusticated from the University of Lagos, (UNILAG), have carried out a peaceful demonstration, over what they termed an alleged violation of their rights by the school's authority.
Acting Dean at the students' affairs division, Dr Karo Ogbinaka, however dismissed the issue of victimization as alleged by the students.
The protest which took place on Wednesday, resulted from the suspension of members of the students' union and the rustication of a student from the environmental sciences department, identified as Adeyeye Olorunfemi, who criticized the management of the institution.
In his open letter to the management which he shared on facebook, Olorunfemi called out members of the management board, bluntly accusing them of being irresponsible, insensitive and irresponsive to the welfare of the students.
The students claim they are being punished for merely protesting against poor living conditions on campus.
They described the punishment meted on members of the Students Union as unjust, meanwhile the acting Dean has dismissed the issue.
He said beyond the issue of the protest, the rusticated students had other charges levied against them which they had refused to acknowledge.
This has made the students agitated about the plight of their fellow students, as it appears that only the school's highest decision making body, can change the fortunes of the affected students.