CBN Anchor Borrowers Scheme Boosts Input For Anambra Farmers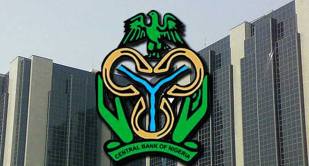 The Central Bank of Nigeria (CBN) is boosting input for farmers in Anambra State with over 150 million Naira worth of improved 50kg rice seedlings, pesticides and cash.
This disbursement under the Anchor Borrowers Programme of the apex bank has brought joy to the 683 Rice Farmers from eight Local Government Areas in the south-east state who are beneficiaries of the scheme.
The intervention which has also been disbursed to farmers in other States is aimed at repositioning agriculture in the scheme of things in Nigeria.
According to the Controller of the Central Bank of Nigeria, Awka Branch, Mr Chuks Sokari, "the programme will yield results in the areas of job creation on a massive scale, improve local food production, and help conserve the scarce foreign reserves".
The Central Bank of Nigeria in funding the entire programme has earmarked 40 Billion Naira from the 220 Billion Naira Micro, Small and Medium Enterprises Development fund, for farmers across the nation at a single digit rate of nine per cent.
This is part of the government strategy to diversify the nation's economy away from crude oil to other sectors, with agriculture prioritised.
The happy farmers converged on the ADP premises in Awka, to be part of the initiative that would help to significantly improve their output in rice production.
The disbursement of cash, improved seedlings and pesticides were the major highlights of the programme, as farmers were ready to cue into the programme that brings credit facility to their doorsteps.
Addressing the farmers, the Awka Branch Controller of the Central Bank of Nigeria, Mr Chuks Sokari, highlighted that Anambra State had taken a bold step by leading in the export of vegetables to Europe.
He said he was proud of their efforts and expressed his believe that with abundant manpower, creative ingenuity and favorable climate, the latest scheme would indeed help the farmers.
The Micro Finance Coordinator for the Rural Finance Institution Building Programme, RUFFIN, Mr Ibrahim Adamu, said that prior to that time, assessing credit facility for farmers had been very difficult but the Anchor Borrowers Programme of the CBN now provides financial succor to agriculture in Nigeria.
Although the cash disbursement is not a grant but a loan in which payment will commence after five months of receipt, the State Commissioner for Agriculture, Mechanisation, Processing, and Export, Mr Afam Mbanefo, is optimistic that the farmers will reciprocate the kind gesture extended to them.
Some beneficiaries expressed their feelings over the CBN support, while some others wished that the distribution of the improved seedlings and chemicals had come earlier, as rice cultivation begins in March.
Generally, except for those that cultivate all year round, the Commissioner for Agriculture appealed to the CBN to extend their financial support to other aspects of agriculture other than rice production.