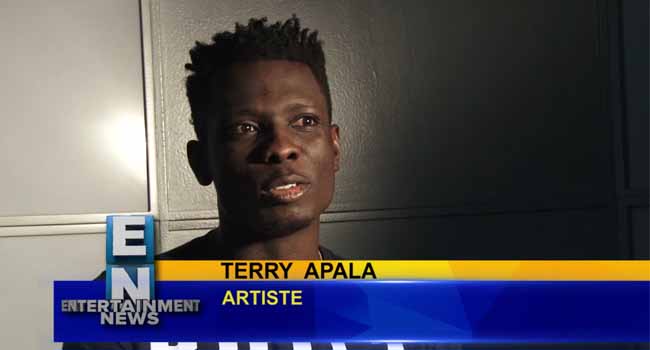 In an era where the Nigerian music takes new forms, and indigenous genres gradually succumb to the dominance of pop and hip hop, comes Terry Alexander who strives to revive the Apala music genre.
The acceptance of his music also earned him a big record deal, and with that came urban characteristics of fame, as prescribed by the fast paced industry.
His new single 'Champagne Shower' rode on an explicit video, which according to him, even got the attention of his mother.
Popularly known as Terry Apala, the solo singer hails from Delta State but spent most of his growing years in Ajegunle, a suburb of Lagos.
It was then that he got introduced to the Apala music genre, made popular by Haruna Ishola, one of the most popular artists in the Apala genre.
Apala is a percussion-based music genre which came about in the late 1930s and even back then, it was less popular than the more predominant Fuji and Juju.
In the early 2000s, a direct descendant of Haruna Ishola, Musiliu, re-invented the sound into a funky hip-hop version, to create the track 'Soyoyo'.
Although the track received great reviews and massive airplay, it quietly fizzled out over a period.
Now Musiliu hopes Terry Apala, will help him preserve the musical legacies of the great Haruna Ishola.
Terry's music, however, already seems to be generating so much excitement within the Nigerian music circle as it rejuvenates a dying genre.
The up and coming artist expressed that the attention, the expectations and the pressure could be overwhelming and sometimes, gets him worried.