Nigeria Does Not Need Emergency Powers – Lawmaker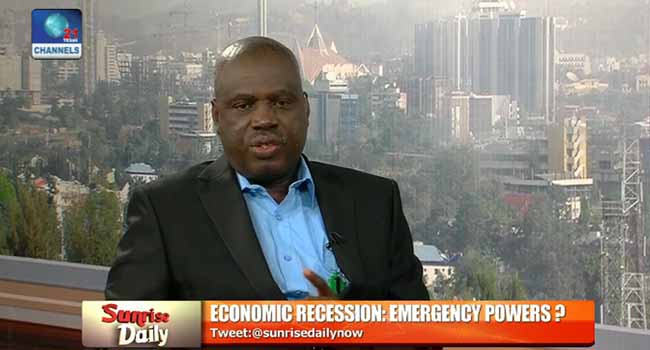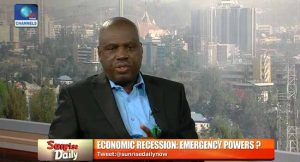 Some experts have given their opinions on the reports that President Muhammadu Buhari has considered seeking emergency powers from the National Assembly in a bid to resolve the current economic problems in Nigeria.
While on Channels Television's breakfast programme, Sunrise Daily, a member of the House of Representatives, Rima Shawulu, disagreed with the idea.
He claimed that passing such a bill could enable the President to make decisions at will regarding projects.
He was also of the opinion that the Nigerian economy does not call for emergency powers.
According to him, "there is no example of emergency powers anywhere in the world that has led anyone out of economic problems, instead it has led to even more problems".
He expressed surprise at the idea purportedly pushed by the President and warned that passing the bill would mean that there is no need for the existence of the National Assembly.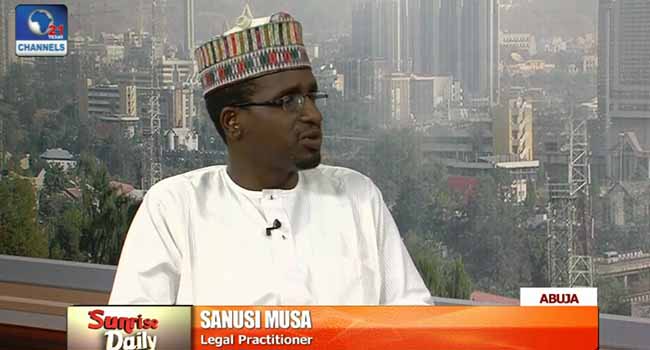 A lawyer, Sanusi Musa, however, said the idea of seeking emergency powers is a good one, as the government must have seen the need to act faster in fixing the nation's economy.
He agreed with the belief that legislative bottle necks must be put aside if the economy must advance.
He added that seeking the help of the National Assembly would not prevent it from performing its roles of checking the executive and over-sighting all their activities.