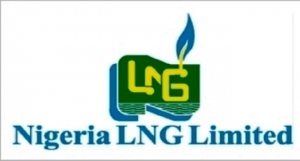 The Nigeria Liquefied Natural Gas (NLNG) has urged Nigeria's Minister of Information, Mr Lai Mohammed, to intervene in the ongoing plan by the National Assembly to repeal the NLNG Act.
The NLNG also expressed concern over Nigeria's risk of capital flight in the oil and gas sector.
The company identified the loss of potential investments of over 20 billion Naira and at least 18,000 jobs, as the consequence of the plan to repeal the NLNG Act.
The top management officials of the NLNG, led by its Chief Executive Officer, Mr Tony Attah, made the appeal on Monday in Abuja, the Federal Capital Territory.
Mr Attah said the Act of parliament which the legislators plan to repeal, served as the pillar of the NLGN, known to be the biggest and most successful made in Nigeria product.
They warned that the move would bring a plethora of arbitration to Nigeria and a further loss of reputation in the business would.
In his response, the Information Minister assured them that no action would be taken to jeopardise the success of the company.
He added that the matter ought to be resolved internally, through a private engagement with the National Assembly and the Federal Executive Council.