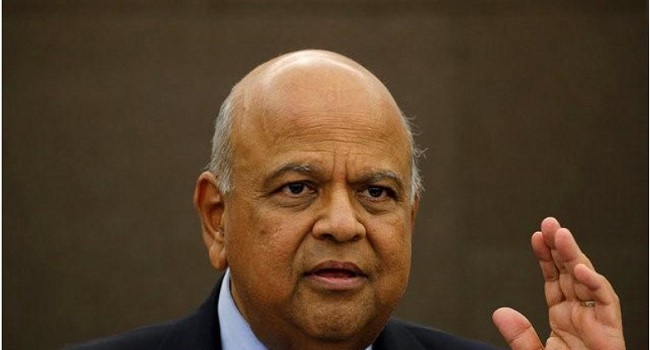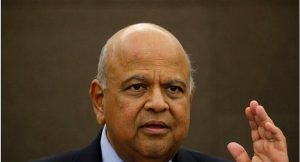 South African Finance Minister, Pravin Gordhan, who is facing an investigation by police that the opposition has called a "witch-hunt", said on Thursday that whether he remained in office was up to President Jacob Zuma.
Police are investigating Gordhan over the activities of a surveillance unit set up years ago when he headed the tax service, an investigation that has rocked markets and raised concerns over a possible sovereign credit downgrade this year.
Gordhan, who last month declined to obey a police summons linked to the inquiry into whether he used a unit of the tax service to spy on politicians including Zuma, said he had complied with the probe by the elite police unit Hawks.
Investors have become wary since last December when Zuma changed finance ministers twice in one week, sending the rand plummeting.
Gordhan said cabinet appointments were made by Zuma.
"If required to deliver the budget in February, I will be willing to do that," he said in response to a question from a participant at a book festival which he visited in Cape Town.
"You can arrest me now if you want, but what have I done wrong? I am not required by law to go there. All the questions have been asked and answered," he said.
Gordhan said he had told the Hawks of his willingness to cooperate but the police were yet to contact him.
Zuma has said he backs Gordhan but cannot stop the investigation. Some senior members in the ruling African National Congress party have criticized the finance minister for not obeying the police summons.
In December, Zuma sacked Nhlanhla Nene as finance minister and replaced him with then relatively unknown lawmaker Des van Rooyen, sparking a wave of financial turmoil.
In a dramatic U-turn, Zuma replaced Van Rooyen with Gordhan who had previously held the post from 2009 to 2014, when he was replaced with Nene.
With the economy forecast by the central bank to record zero growth this year, the political tensions surrounding Gordhan have unnerved investors and hit the rand and government bonds.