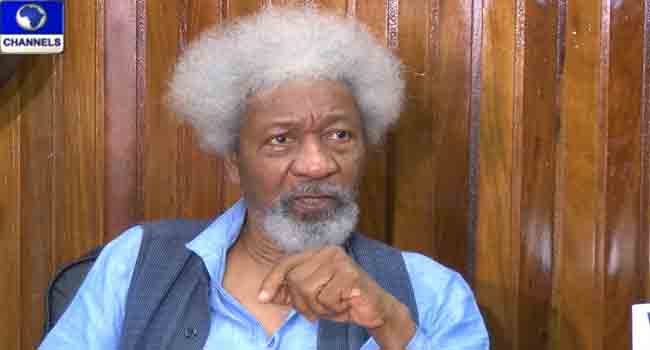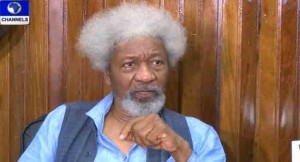 Nobel laureate, Professor Wole Soyinka, has condemned the call for the Bring Back Our Girls (BBOG) campaigners to end their actions.
Professor Soyinka says the attempt by security operatives to stop the protesters is not in the interest of democracy.
He stated his disapproval on Thursday at an event in Lagos State, southwest Nigeria.
The Nobel laureate insisted that the BBOG campaigners, who are campaigning for the rescue of the missing Chibok girls, were merely expressing their democratic rights rather than constituting public nuisance.
Procession To See President Buhari
Soyinka's disapproval comes after security operatives prevented a peaceful procession of the BBOG campaigners from reaching the Presidential Villa.
The procession, on its way to see President Muhammadu Buhari, to demand an update on the abducted Chibok girls, was stopped at the Independence Avenue by security operatives, who were "acting under strict orders".
Former Minister of Education, Oby Ezekwesili, said that the march was a fallout of the government's failure to take action on the video of Chibok girls released by their abductors on August 14.
The Co-Convener of the Group, Aisha Yesufu, urged the Federal Government to seek help from the international community to rescue of the girls.
A rival group, 'With Buhari We Stand', had also challenged the BBOG group, asking them to "leave President Buhari to work for Nigerians".
The group was already positioned at the Three Arms Zone when the BBOG members arrived.