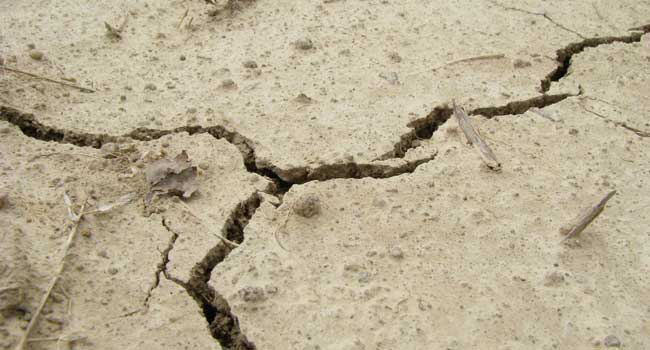 The National Space Research and Development Agency has attributed the recent tremor in Jama Local Government Area of Kaduna State to passive sources.
In a press statement, a spokesman for the agency, Dr. Delix Ale, said the nature of the source would be determined in the course of investigation.
Dr. Ale added that a team of experts from the agency's Centre for Geodesy and Geo-dynamics was collecting data, which would be used for further investigation.
In the statement, he confirmed that the tremor occurred in Kwoi, Nok, Sanbah and Chori, all in Jama Local Government Area of Kaduna State.
The space agency further appealed to residents of the affected communities to remain calm, as they continue to study the situation.
He also promised that the agency would make detailed reports to the public as soon as investigations were completed.
The earth tremor that occurred at Kwoi, the headquarters Jaba Local Government Area of Kaduna state has continued to cause more fear among residents.
The tremor struck twice on Sunday and in the early hours of Monday, September 12.
Many people were badly traumatised by the disaster and those who could not overcome the shock have fled from their homes to neighbouring communities due to fear.
Although no life or property was lost, they say it will be a long time before they would recover from the shock.
Few buildings were also affected by the incident and owners of such buildings now live in fear because of the structural damage done.
Meanwhile, the Nigerian Senate has said it would investigate the earth tremor.
Senate President, Dr Bukola Saraki, gave the assurance while addressing reporters at his residence in Ilorin on Tuesday where he was to celebrate the Eid-el-Kabir.
He said that the legislative chamber would invite relevant agencies to enlighten Nigerians on their preparedness in case of higher occurrence of the tremor.