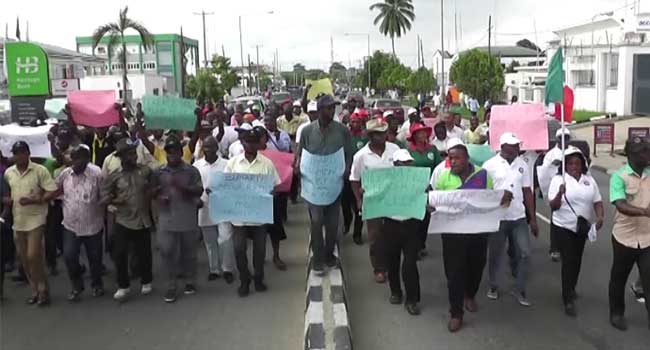 Some youths have called on the Kano State House of Assembly to repeal the pension benefits for former governors and their deputies in the state.
The Voice of Progressive Youth in Kano State alleged that the benefit had given more attention to the governors and deputies to the detriment of the citizens.
The Chairman of the group, Hamisu Sharifai, presented the letter of protest to the Clerk of the Assembly on Friday in Kano, northwest Nigeria.
He noted that the law would destroy the state's economy, considering what the beneficiaries of the law were getting from the state's lean treasury.
In line with the current Nigeria's economic crisis, Mr Sharifai insisted that the said law be repealed in the interest of justice, equity, fairness, public decency and morality.
The youths noted that the law depleted the lean treasury of the state as well as made the governors and their deputies the landlords, rather than the servants of the good people of Kano State.
In his response, the Clerk of the Assembly, Mr Lawan Badamasi, assured the youths that their message would be delivered to the leadership of the House.
He promised that the lawmakers would act in accordance with the law.
In 2007, a former Kano State Governor, Ibrahim Shekarau, signed the Pension Rights of Governor and Deputy Governor, a law that entitles former governors and their deputies to pension rights for life.
Section 3 (1) of the law provides the governors and deputy governors with pension at the rate equivalent to annual total emolument of the incumbent governor.
This includes two personal staff, two brand new vehicle, free medical treatment and 30 days annual vacation within or outside Nigeria.