Nigeria's sensational artist, Isichei Oge, known by the stage name, O GEE has released a video of his hot new single, 'Julie', featuring Solid Star.
The video shot in Lagos State in south-west Nigeria was directed by Avalon Okpe.
On the collaboration with Solid Star, the Delta State-born artiste said it was great doing a song with Solid Star.
"Why I say it was a dream come true was because the song exposed me a lot.
"It was my first time to record with a big artiste in the same studio," O GEE told Channels Television.
The Ubulu Okiti-born artiste said the song 'Julie' was inspired by his past experience with a lady he had loved so much.
"There was this girl I was wooing sometime ago. At that time I do not really have some money to spend so I could not get her. It is common with women. She wants money and if you cannot afford what she wants, you can't have her.
"Now there is money and I approached her again and told her I've  got money bags, let us go to my place and without hesitation, she followed me.
"Well, it is what is trending now among our ladies and because of this most guys have joined one group or the other in order to meet up with their girls' demands.
"An average man cannot date a beautiful girl in Nigeria because he cannot meet her demands," the artiste said, decrying the state of things.
He, however, cautioned ladies not to focus on material things which do not last.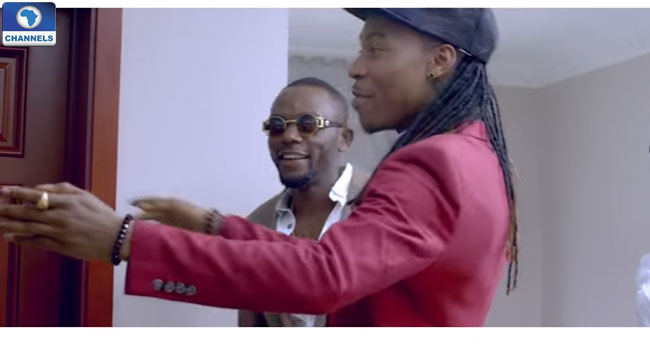 On his future collaboration dreams, O GEE said he would be excited to work with a Tanzanian musician, Diamond.
He stated that he would continue to do his best to sell Nigeria's music to other part of Africa and that he was exploring collaborations with other African artistes.
O GEE is a graduate of Federal Polytechnic Nekede, Owerri (Fedponek) where he studied Estate Management. He is signed to Noblewayz Entertainment
Here is the video of the single.