Police In Rivers Rescue Remaining 7 Oil Workers From Kidnappers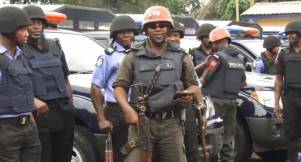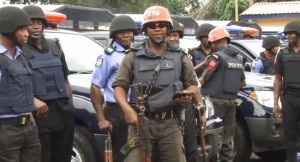 Less than 24 hours after three victims escaped, the remaining seven oil workers of the 14 kidnapped on September 2 along Omoku/Elele axis of Rivers State have been rescued by the State Police Command.
Confirming the rescue of the oil workers, spokesman for the police in the state, Nnamdi Omoni, in a statement said the police smashed the hoodlums in the early hours of Sunday and rescued the abducted.
According to him, no ransom was paid.
The victims are currently receiving medical attention at an undisclosed hospital.
By this rescue all 14 kidnapped oil workers are out of captivity.
The Police Command in the state, however, is still investigating the circumstances surrounding the kidnap.
Kidnapping is gradually increasing in Nigeria, something economic analysts had predicted, just as the nation's economy slipped into with.
Something that was common in the Niger Delta region where oil workers were mostly the target has spread to other states of the nation.
On Sunday in Lagos, gunmen kidnapped four residents of Isheri area.
Hours after they were taken, the kidnappers asked the families to pay 300 million Naira each, before they could be released.
The abductors, who established contact with the families earlier on Sunday, said the captives would be released once the monies were deposited at a designated point.
Meanwhile the police have assured the families that they were on a massive manhunt for the kidnappers.
The Ogun State Commissioner of Police, Mr Ahmed Iliasu, told Channels Television that a combined team of 30 policemen had been deployed to the area in search of the kidnapped residents.