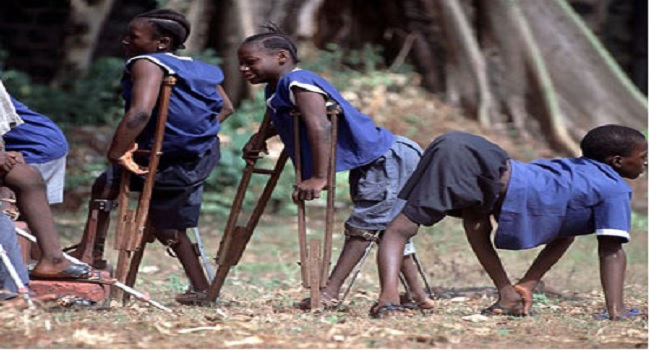 The Kaduna State Government has urged parents to present their children under the age of five for immunization against polio or face prosecution.
Speaking to Channels Television on the ongoing vaccination exercise, the State Commissioner for Health Services, Dr Paul Dogo, said that the door-to-door immunization campaign is aimed at ensuring that Kaduna is free from polio and other child killer diseases.
While reminding parents that the vaccination is compulsory, Dr Dogo emphasized that the aim is to ensure that at least three million children across the 23 local government areas of the state are immunized during the exercise.
He also said that a team had been deployed to work with officials of the Federal Road Safety Corps at partial roadblocks to vaccinate children on transit along the highways.
Kaduna state last recorded an outbreak of polio in 2012.
Since then, the state government had embarked on series of campaigns to ensure that the disease is completely wiped out of the state.
A major challenge being faced by health officials, however, is the unwillingness of some parents to allow their children to be immunized.
While commending parents, religious and traditional institutions in the state for their support in previous immunization campaigns, the Commissioner said that government would not tolerate a situation where the laxity of some parents expose their children to a bleak future.