2 Soldiers, 15 Suspected Boko Haram Members Die In Borno Gun Battle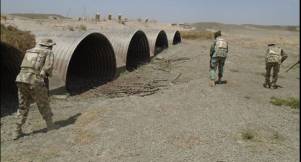 Troops of Operation Lafiya Dole Task Force Battle Group and Multinational Joint Task Force in Abadam village in Borno State dealt decisively with suspected members of Boko Haram that attempted to attack their location.
The attack, which was launched by suspected members of the terrorist group at about 6:30 a.m. local time on Thursday, lasted for about two hours.
During the fierce battle, the troops killed 15 of the suspected insurgents, with many escaping with gunshot wounds.
Two soldiers were killed in the gun battle while four others were wounded.
"The bodies of our late colleagues and the wounded have since been evacuated," a statement by the military read.
The troops recovered weapons and ammunitions from the insurgents.
One gun truck, one 60mm Mortar tube, seven 60mm Mortar bomb, a General Purpose Machine, three damaged AK 47 Rifle, four Bandoliers of Anti-Aircraft rounds of ammunition, were the weapons recovered.
The troops have continued mop up and clearance operations against remnants of the terrorists in the volatile northeast.
They have also intensified vigilance and high level of alertness.
Boko Haram has attacked communities in the region, sustaining insurgency for over six years.
They are pushing for an establishment of an Islamic state and an end to Western education in the region.
Their activities have displaced over two million persons, with severe humanitarian crisis increasing.
UNICEF  has raised fears that 49,000 children, pregnant women and nursing mothers are at risk of death due to malnutrition.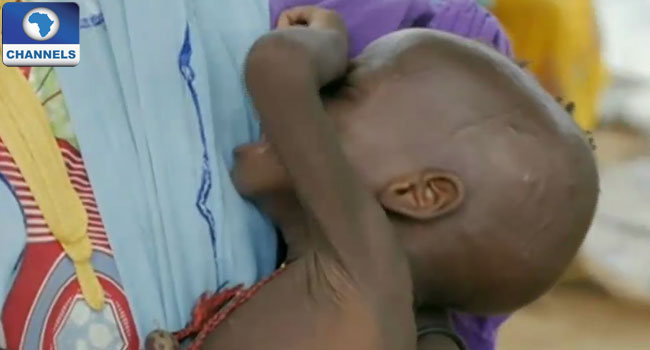 The agency has also called for more efforts to get relief materials to the affected children and requested that more nutritious food materials should be sent to the region to save the children.
To address the humanitarian crisis in the region, President Buhari has approved a change in the management of the humanitarian crisis in the northeast, putting cabinet ministers in direct charge of sectoral coordination.
He said the decision was to ensure that the situation was confronted more effectively.
Before the President's decision, sectoral coordination of the humanitarian situation was managed by director-cadre ministry officials.
The cabinet ministers will now be in charge of governmental response to the humanitarian emergency caused by Boko Haram insurgency in the north eastern part of Nigeria.