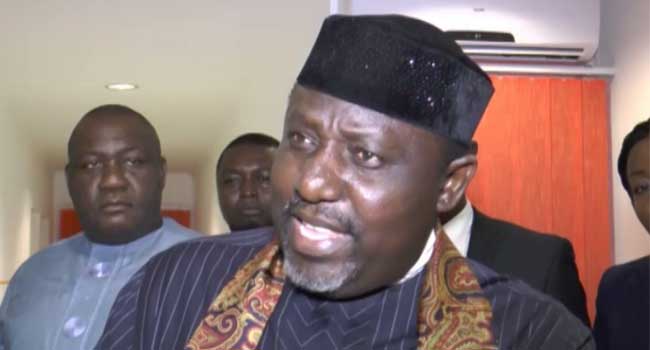 The Imo State Governor has cancelled all Memorandum of Understanding between oil producing communities and oil companies operating in Ohaji Egbema and Oguta oil producing communities in Imo State.
The Mr Rochas Okorocha disclosed this during the inauguration of the Amnesty Committee at the Sam Mbakwe expanded EXCO Chambers in Government House, Owerri the state capital.
The Governor said the decision to cancel the MoU with the oil companies is to draft a new one that will correct all lapses and address all the agitations by militants and host communities.
The Governor however said the government, through the Amnesty Committee, will commence immediate rehabilitation of repentant militants, provide job opportunities as well as begin massive infrastructural development of oil producing communities as requested by the former militants.
The Governor also expressed disappointment over the lackadaisical attitude of oil companies operating in the area towards the plight of host communities.
The Chairman of the Amnesty Committee, Mrs Nkechi Okorocha promised that the committee will commence work as soon as possible to ensure that the goals and aims of their assignment is achieved within a short period of time.