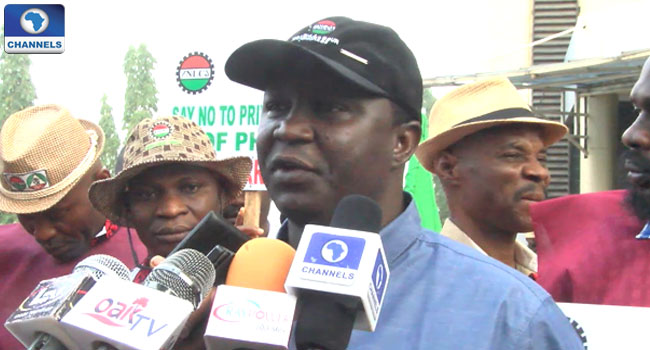 The leadership of the Nigeria Labour Congress (NLC) says it is opposed to the proposal to sell off some national assets as a way out of the current economic recession.
President of the NLC, Mr Ayuba Waba, at a joint press conference in Abuja with members of the Academic Staff Union of Universities (ASUU) described the move as inimical to Nigerian workers.
The NLC President, who said that he would mobilize workers to resist any move by government to sell some of its assets, asked the government to improve on taxation.
According to him, the government can grow the economy if it focuses on taxing the rich and eliminating all forms of tax waivers.