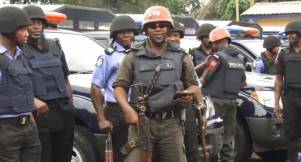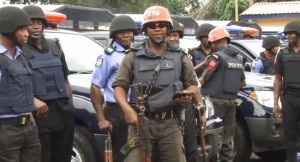 Two of the persons suspected to have abducted three landlords and their aerobics instructors recently in Isheri, a border community between Lagos and Ogun State, have been arrested.
A police source said one 38-year-old suspect, a native of Arogbo town in Ondo State and another suspected gang member were arrested by operatives of the Inspector General of Police Intelligence Response Team in Ore town, Ondo State.
The police source said on of the suspects was on a spending spree in Ore.
He is alleged to have confessed to the kidnap, explaining that 1.2 million Naira was his share of the total ransom of 12 million Naira paid on the victims.
The landlords and instructors were on a routine jogging in the early hours of September 17 in the area when they were abducted by kidnappers who came in military camouflage taking them in a boat through the creeks.
An eyewitness said the kidnappers, three in number, came from the water side fully armed and masked.
He added that the operation lasted for about an hour.
After they were taken, the kidnappers asked the families to pay 300 million Naira each, before they could release the victims.
The abductors established contact with the families on Sunday, September 18 said the captives would be released once the monies were deposited at a designated point.
Two days after they were taken, the four men regained their freedom. They had paid ransom to the kidnappers.
Eyewitnesses told Channels Television that the men were seen coming out of the waterside at about 11pm on Thursday looking exhausted and unkempt.
The men were said to have asked vigilantes on patrol of the area to take them to their homes.
One of the victims told Channels Television in an exclusive interview that they were not the real target of their abductors.
He explained that their abductors claimed to be Niger Delta freedom fighters told him that they were merely using kidnapping to bring government's attention to their demands.
Relieved, but still apprehensive, he recounted his ordeal in the hands of their abductors.
Kidnapping is again increasing in Nigeria, as criminals make huge sums in ransoms demanded before the release of their victims.
The criminal act, which was rampant in the south-south region where expatriates in oil rigs were target, has spread to other states of the nation with its economy in recession.
Efforts to end the trend have heightened in some states, with the government proscribing the act and putting a death penalty on anyone found guilty of kidnapping.