Edo Governorship Election: PDP Candidate Rejects Election Results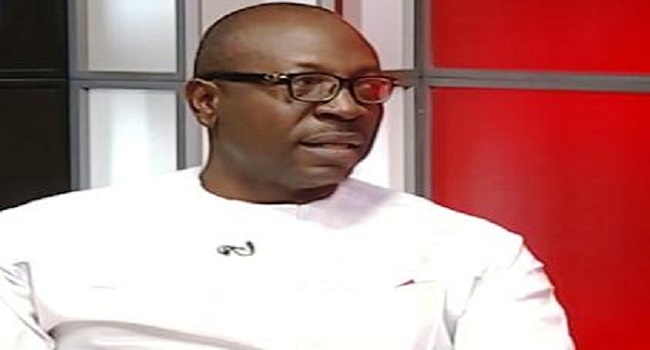 The candidate of the Peoples Democratic Party (PDP), Mr Osagie Ize-Iyamu has rejected the results announced so far by the Independent National Electoral Commission, INEC on the just concluded Edo State governorship election.
The PDP candidate alleged inducement of voters and collaboration of INEC and the state government to doctor the results in favour of the All Progressives Congress (APC).
He said they decided not to wait for the full result to be called because they were already been informed about what is playing out now.
So far about 17 local government areas have been announced, with the PDP trailing the APC 5 to 12 local governments.
The APC won in Akoko-Edo LGA, Ikpoba-Okha, Etsako West, Etsako East, Etsako Cenral, Owan East LGA, Ovia North LGA, Oredo LGA, Uhunwomnde,  Igueben LGA, Egor LGA, Owan West LGA
While the PDP won in Esan North Central, Esan West LGA, Orhionmwon LGA, Esan South East LGA, Esan North East LGA.
Earlier, some protesters contested the results being announced, alleging that the results are not a reflection of what transpired at the polling units.
Meanwhile, the All Progressives Congress (APC), has described the rejection of the state governorship election results by the Peoples Democratic Party (PDP) as quote; an act of a bad loser.
Chairman of the Edo State APC Chapter, the Mr Anselm Ojezua, says the entire process of the election had been nothing but peaceful. he adds that though the announcement of the results is still ongoing, he commends INEC so far.
Mr. Ojezua adds that INEC was efficient in the delivery of materials to ensure that they got to locations on time.
The APC Chairman is also asking the PDP to channel its grievances to the appropriate quarters.