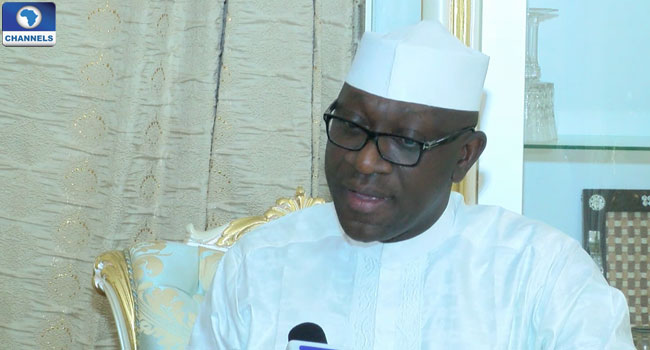 Embattled Kano federal lawmaker, Abdulmumin Jibrin, has alleged that the sealing of his office was part of a plan to enable Speaker Yakubu Dogara destroy evidences of corruption allegations levelled against him.
Jibrin made this allegation in a statement on Friday, in reaction to the decision of the House to seal his office as it started implementing the resolution to suspend Abdulmumin Jibrin for 180 sitting days.
"As you may all be aware, the Sergeant-At-Arm of the National Assembly stormed and sealed my office on the instruction of Speaker Dogara yesterday.
"The office was purportedly sealed as a consequence of my illegal suspension but the truth was to enable the Speaker lay hands (on) and destroy evidence.
"The media witnessed the volumes of 2016 budget documents and 53 files that were carted away from my office and handed to Speaker Dogara. I have exercised extreme caution and refused to touch any document in my office since the crisis started.
"I have raised alarm that Dogara wants to destroy evidence but the good news is that we have more than enough already in case of prosecution.
"The whole country watched for two months as Speaker Dogara was accorded all the time he needed to lobby around, clear his desk and now destroy evidence.
"Nigerians must all rise up and demand that Speaker Yakubu Dogara produce all the 2016 budget documents and 53 files carted away from my office," he said.
The office of the former Chairman of House of Reps Committee on Appropriation within the legislative chambers was on Thursday sealed and the locks changed by officials of the House while other officials took an inventory of items found in the office.
Jibrin was suspended on Wednesday, September 28 for breaching the practices and precedents of the House and was directed to tender a formal apology before his resumption of legislative duties.
Representative Jibrin had accused them of padding the 2016 budget, a claim for which he had submitted some documents he claimed were evidences to four Federal Government's agencies against the Speaker of the House, Yakubu Dogara and 11 others.
But Jibrin has since described his suspension as inconsequential and part of plans to persecute him for standing against acts of corruption by the leadership of the House and some members.
Vulnerable and Humiliated
In his latest reaction to the sealing of his office, he further lamented: "I was not even allowed to take away my personal belongings.
"Hon Jibrin must be dealt with and disgraced by all means. Speaker Dogara is playing God. I have become vulnerable in the face of frequent threats to my life and some of the security personnel attached to me were suddenly withdrawn.
"Here we are talking about the fight against corruption. Today, I am being humiliated and my crime is simply exposing corruption in high places. Who will want to take such risk in future? I have said repeatedly that this episode is a defining moment for the fight against corruption in Nigeria
"I wish to plead to the general public that we should concentrate on the grievous allegations I have raised rather than unfairly attacking me the messenger.
"The fact that I am raising corruption allegations does not confer on me any immunity from being investigated if allegations are raised against me.
"I have not stopped any of the 359 members of the House from signing corruption petition against me but none has done so because there is nothing!
"Only faceless and discredited individuals and groups are used to divert attention by spreading allegations that all turned out false."
Day In Court
Meanwhile, a court in Abuja will on October 21 hear a suit filed by the former
chairman of the House of Representatives Appropriation Committee, Mr Abdulmumin Jibrin, against the Speaker of the House, Mr Yakubu Dogara.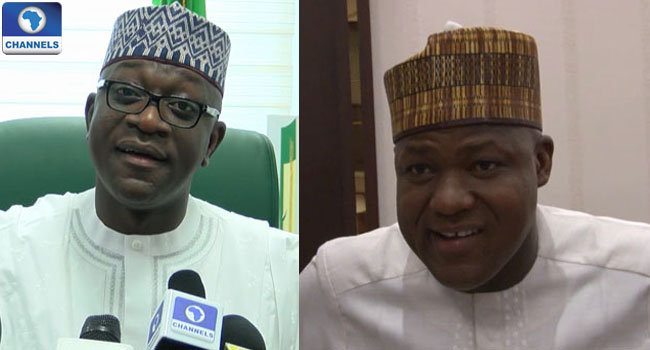 Mr Jibrin had filed a suit against Mr Dogara after the House passed a resolution, barring him from being part of 180 sitting days.
He claims that the decision to suspend him contravenes the law, since there was a case in a court on the issue.
The suspension was issues on Wednesday after the lawmaker failed to appear before the House Ethics Committee to defend allegations he made against Dogara and some other principle officers of the House.