NPHCDA Blames Lack Of Data For Immunisation Setbacks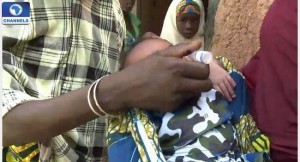 The National Primary Health Care Development Agency (NPHCDA) has identified lack of accurate data for planning as one major challenge affecting immunisation of children in Nigeria.
The agency stated that the lack of such data affected adequate planning of vaccines for immunisation exercise, especially in remote areas.
The NPHCDA Head of Routine Immunisation, Dr. Bassey Okposen, made the observation on Tuesday in Abuja at a workshop to strengthen advocacy for immunisation through data.
He noted that the agency had intensified emergency immunisation of children across Nigeria's Northern region in the last two months since the resurgence of polio in the country.
Dr. Okposen revealed that the government deployed at least 28 million doses of polio vaccines to 18 states in the region.
He said although the exercise targeted children below the age of five years, there was no accurate data of how many eligible children exist in the region.
The NPHCDA official also stressed the need for such data, saying it was important for health financing.
Meanwhile, representatives from health development partners at the workshop also gave an insight on the significance of accurate data.
The Head of Research at the International Vaccine Access Centre in USA, Julie Younkin and her Nigerian counterpart, Chizoba Wonodi, said the lack of such data also hampered the effectiveness of finance advocacy for vaccines and immunisation.