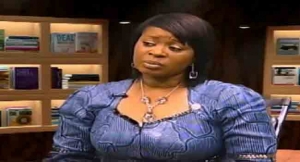 The wife of the  Ogun State governor, Mrs Olufunso Amosun, has called  for  immediate efforts by individuals and corporate organisations in stepping up action to curb the menace of breast and cervical cancer.
She expressed optimism that the collaboration would save the womenfolk from untimely death.
Mrs Amosun made the call in Abeokuta, the state's capital while leading an awareness campaign on cancer.
Campaigns were held at motor parks, markets and major streets in the state's capital
As part of her contributions, the wife of the governor donated a cancer screening  centre located in Abeokuta.
According to statistics, about 10,000 women died of breast cancer yearly in nigeria while about 250,000 new cases are found yearly.
The State Commissioner of Health, Babatunde Ipaye and the Chief Medical Director, Ladehinde Omokayode of the State General Hospital appreciated the gesture of the first lady promising to put the facility to good use.
The cancer screening centre is being replicated at other two centres in the state.
While this effort is being intensified, early screening and detection have been emphasised, as experts said they remain the best options.