The National Chairman of the All Progressives Congress (APC), Mr John Oyegun, has dismissed the rift between himself and the party's stalwart, Bola Tinubu, as mere differences in opinion and perception.
He told reporters in Abuja on Tuesday that he had no plans to resign as the party's chairman and stressed that the procedure was specified in the party constitution.
Mr Oyegun, who had met with President Muhammadu Buhari at the Presidential Villa, said despite the harsh way in which the statement attributed to Tinubu was expressed, his association and relationship with Tinubu goes way back and could not be out to question.
"Do they know how far back our association goes? Do they know that we were in the trenches together in the NADECO days.
"Why can't people who have mutual respect for each other have difference of opinion? All we had was a difference of opinion. Yes it was expressed a bit harshly but that doesn't remove the basic fact that we have worked together and there is no rift," Mr Oyegun stressed.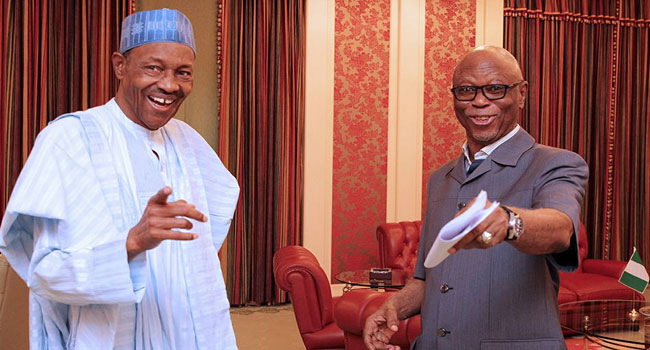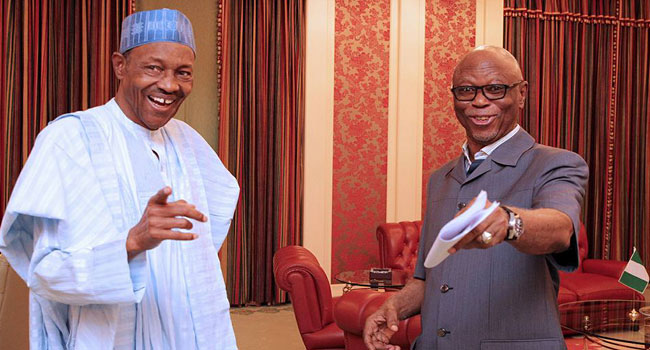 He also denied involvement in the protest by some youths at the party's headquarters against Tinubu for alleged highhandedness, saying he would investigate the matter to find out who was behind it.
The APC National Chairman further said that the party's National Executive Council would hold a meeting at the appropriate time over matters arising.
Mr Tinubu had demanded the resignation of the party's chairman, Chief John Oyegun.
In a statement released on September 25, Senator Tinubu accused Oyegun of sabotaging the will of democracy in Ondo state by overriding the decision of the appeal panel that asked for a fresh governorship primary following investigations that showed that the delegates' list used had been tampered with.
He went on to say that Oyegun's action in allegedly subverting the will of the people must have been under the influence of a "powerful and sinister arm at work".
The former Lagos State governor also alleged that the APC was now under threat of being suffocated by anti-democratic forces pretending to be progressives.