The Code of Conduct Tribunal (CCT) has struck out an application filed by the Senate President, Dr. Bukola Saraki, against the Chairman of the tribunal, Justice Danladi Umar.
Senator Saraki had accused Mr Umar of being bias and asked him to disqualify himself from hearing the case on alleged abuse of office and non-declaration of asset levelled against the Senate President.
Saraki filed the application at the last sitting of the Tribunal on July 8, following a statement Umar made on July 7 that the defendant must face the consequences of his trial, no matter how much he delayed the proceedings.
Fair Trial From Tribunal
In the motion argued by his lawyer, Paul Erukoro, the Senate President had insisted that the statement was prejudicial and that he was not confident of a fair trial from the Tribunal.
In a ruling delivered at the resumption of the hearing on Wednesday, the Chairman of the Tribunal first apologised for the comment made.
"As human beings, we are bound to make mistakes and it is only (the) Almighty God that is infallible," said Umar.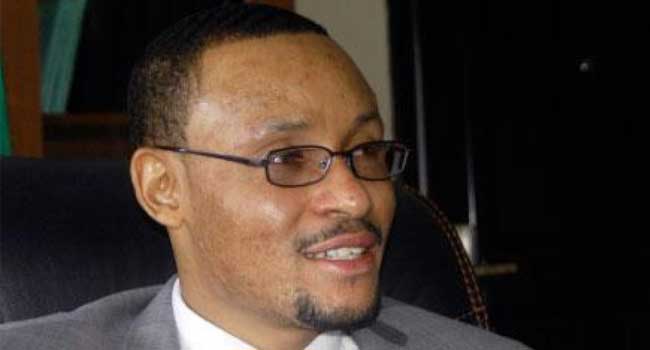 He also expressed surprise that since the alleged comment was made, no one had taken time to verify it, claiming that his statements were misconstrued.
Justice Umar further told the Tribunal that his comment was not intended to prejudice the defendant.
Allegation Of Bias
The Chairman, however, declined to disqualify himself from participating in the trial on the ground of the comment, noting that it was constrained by the provisions of the Code of Conduct Act.
He stated further that the act empowered only the Tribunal to try cases of abuse of office and non-declaration of assets.
Umar pointed out that the Chairman of the Tribunal could not be removed, except where he had reached the age of retirement, or unless the President of Nigeria sent an address to the National Assembly.
He maintained that without any address from the President, there was nothing the National Assembly could do to remove the CCT Chairman.
Umar concluded that that the allegation of bias in the instant case was based on hearsay and not verifiable facts.
He, therefore, threw out the application for lack of merit.
After the decision was made, counsel to the Senate President said they would look at the decision of the Tribunal before taking a position on it.