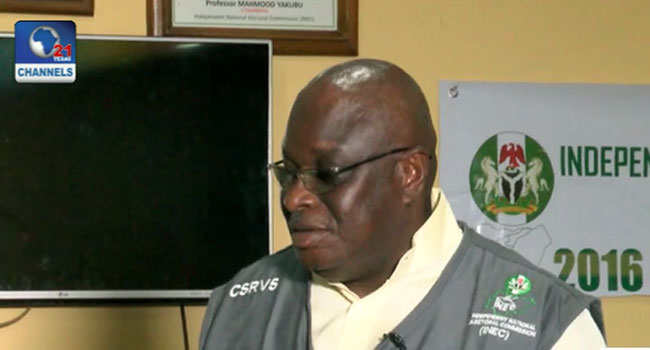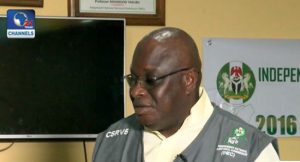 The Independent National Electoral Commission (INEC) says the Edo State governorship election was free and fair, dismissing allegations of bias and compromise by the opposition Peoples Democratic Party (PDP).
The PDP had alleged that the ruling All Progressives Congress (APC) and the INEC had planned to rig the September 28 election at the collation centre in Benin City.
But INEC said the election was conducted in accordance with the guidelines of the Electoral Act.
INEC's National Commissioner in charge of Voter Education and Publicity, Solomon Soyebi, told Channels Television's correspondent in Kaduna on Wednesday that the election was not fraught with irregularities, as being alleged by the PDP and its candidate, Pastor Osagie Ize-Iyamu.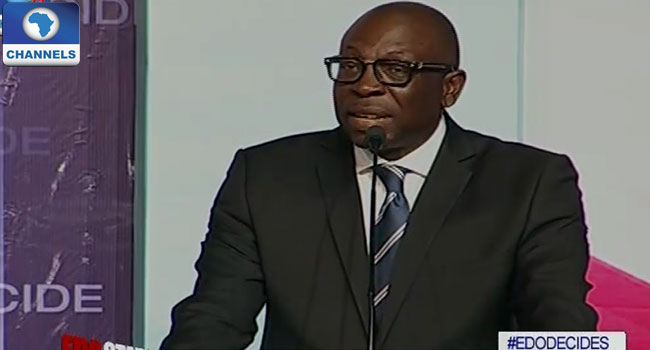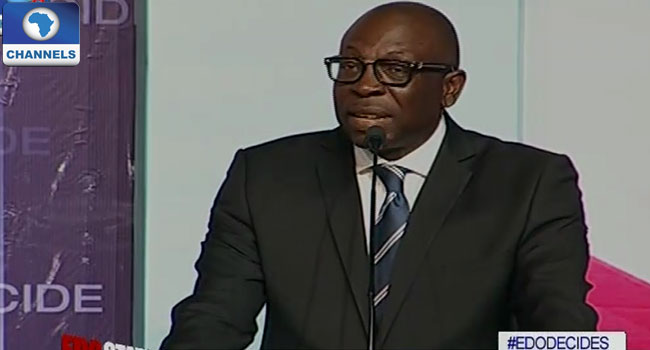 He also debunked claims by the PDP that the commission deliberately delayed result of the election from the 18 Local Government Councils in Edo state in order to favour the ruling APC in the state.
"Checkmated Any Form Of Rigging"
He further explained that INEC deployed an electronic device during the election that tracked the collation of results from the polling units up to the last collation centre.
"These devices checkmated any form of rigging," he stated.
Mr Soyebi further highlighted that with the peaceful conduct of the Edo election, the commission was determined to improve on the success during the November 26 governorship election in Ondo State.
INEC has come under criticism by some aggrieved persons since last week Thursday when it announced the results of the election that produced the APC candidate, Godwin Obaseki as governor-elect in Edo State.
Another opposition party in the election APGA had before the announcement of the result called for total cancellation of the election, citing irregularities.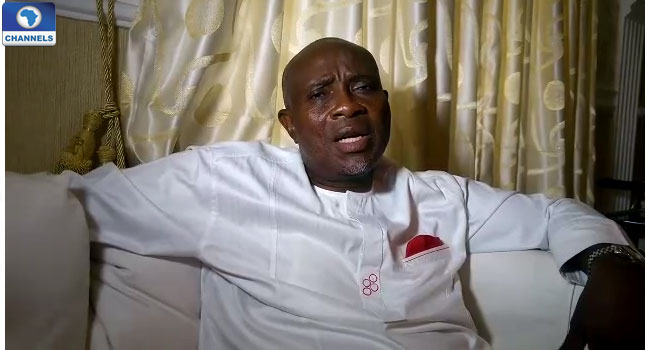 Mr Osaro Onaiwu alleged that financial inducement and intimidation of party loyalists occurred during the poll.
"The election is going to be inconclusive because there is a lot of damage already. There was no election in Ologbo and Oluku and whatever result they are bringing out from these two places, it is not going to be accepted by us," Mr Onaiwu said.
He is the first candidate in the election that has called for the cancellation of the election that had 19 contestants.
The election is said to have been peaceful, but with cases of ballot snatching reported.
Earlier, a member of the party monitoring the process at a polling unit, Stephen Edema, told Channels Television that the process had been smooth.
The Independent Electoral Commission had said the election was smooth and had progressed as expected.