FG Grants States Fiat To Prosecute Criminal Cases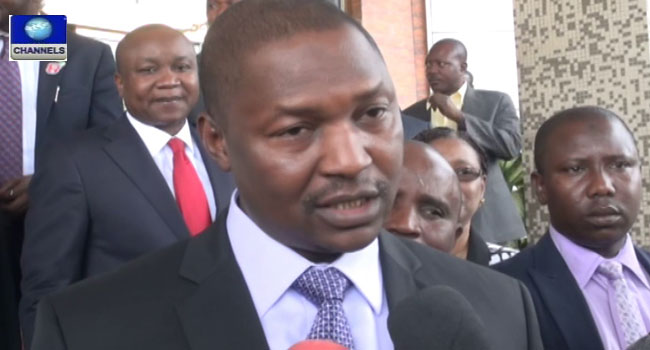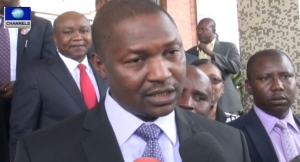 The Federal Government has issued a general fiat to states to prosecute criminal cases on its behalf.
The Minister of Justice and Attorney-General of the Federation, Mr Abubakar Malami, made the disclosure on Thursday at a meeting of attorneys-general in Abuja, Nigeria's capital.
Mr Malami also encouraged the states to adopt the National Policy on Prosecution and the National Guidelines on Prosecution, as a way of cushioning the many challenges bedeviling the Nigerian justice system.
He stated that the absence of smooth, speedy and effective justice administration had no jurisdictional limits or boundaries.
The Minister, therefore, noted that all hands must be on deck to improve the capacity of the judiciary to effectively and efficiently deliver justice to Nigerians.
The Attorney-General of Akwa Ibom State, Uwem Nwoko and his Benue State counterpart, Micheal Gusa, described the move as a step in the right direction.
They expressed hope that it would go a long way in addressing the many challenges in the Nigerian justice system.