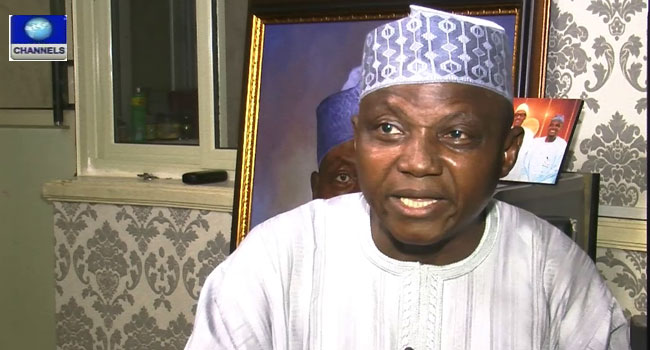 Nigeria's presidency on Friday denied allegation by demonstrators in Bayelsa State on Thursday that allowances due to a former President have been stopped and his bank accounts frozen.
An official of Aso Rock Villa said the allegation was false.
"It is patently untrue.
"We have confirmed with the Secretary to the Government of the Federation (SGF) that the former President and the other past leaders were paid their allowances up to the second quarter.
"The past leaders have not been paid third quarter allowances but will get their dues when remittances are received by the SGF from the Ministry of Finance.
"Also, the story of account closure is false. It is not known to the investigation agencies," a spokesman for President Muhammadu Buhari, Mr Garba Shehu, said in a statement.
A Picture Of Vendetta
He stated that the National Security Adviser to the President, the Director General of the State Security Service, the Economic and Financial Crimes Commission and the Inspector General of Police were not aware of the bank account closure.
"With all of these agencies not being involved, how then could a thing like that happen? In a dream perhaps!
"To put it starkly, we believe there is a clear motive for the demonstration that is different from that which was being canvassed.
"This is a premeditated attempt to blame President Muhammadu Buhari for something he knows nothing about.
"These claims are false and poorly sourced to present a picture of vendetta; and they should be disregarded by well-meaning members of the public," the statement further read.
Mr Shehu also stated that President Buhari remained committed to the ideals of justice and fairness to all irrespective of creed, religion and political leanings.
"His administration will not engage in vendetta," he added.