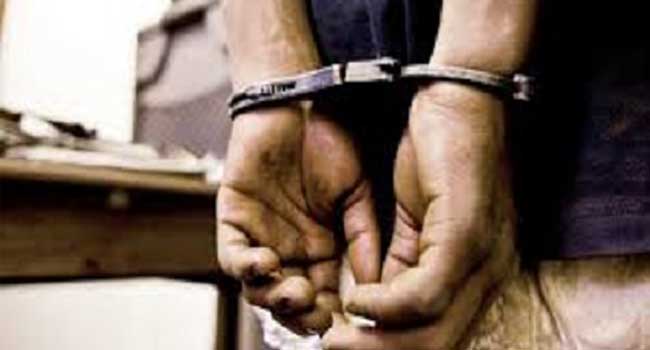 Nine suspects linked to the kidnap of the wife of the Central Bank of Nigeria Governor, Mrs Margret Emefiele, have been paraded in the nation's capital Abuja.
Those paraded in connection with the crime are two serving and one dismissed soldiers, Lance Corporal Musa Maidabra, Lance Corporal Edwin George, and Anthony Uduefe.
The others are Mohammed Abubakar, who is said to be the gang leader, Mohammed Musa, Mohammed Sule, Ibrahim Abdullahi, Aliyu Musa and Mohammed Yusuf.
The Police, in a statement, revealed that over 14-million-naira cash, three vehicles and one AK-47 magazine and two cartridges were recovered from the suspects.
Mrs Emiefele and three of her aides were kidnapped on September 29 at Oquneki hills along Benin-Agbor road, in Delta state, but were all rescued the following day unhurt.
The kidnappers had demanded for the sum of 100 million naira ransom before they were smashed by the Police at 1.30 am by the Police while combing the forest around Agbor.