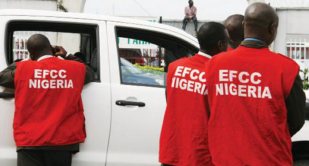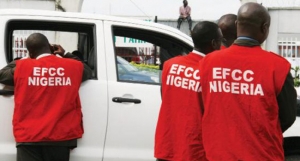 The Economic and Financial Crimes Commission (EFCC) in Nigeria's south-south zone has begun investigating some individuals in the area, including former governors.
The anti-graft agency says they are being investigated in matters of fraud and money laundering.
The South-south Zonal Head of the EFCC, Ishaq Salihu, made the disclosure to journalists on Wednesday in Port Harcourt, the Rivers State capital.
He said those found wanting after the investigation would be charged appropriately.
Mr Salihu revealed that at least 50% of the one billion Naira recovered so far in the last 10 months was from politicians.
He added that among those that have been nabbed was an internet fraudster who defrauded Europeans and Americans, posing as the former Chairman of the agency, Ibrahim Larmode.
The EFCC zonal head also informed reporters of the case of a school certificate holder who had practiced for years as a senior lawyer.