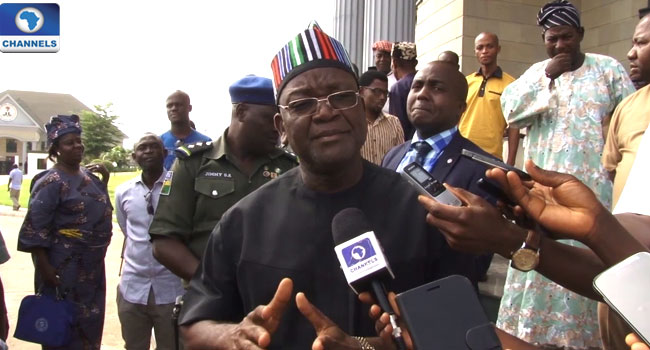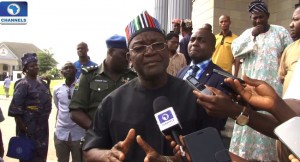 The Bank of Industry (BOI) has extended its aggressive plan to make funds available to Micro, Small and Medium Enterprises across Nigeria to Benue State.
The bank on Tuesday signed a Matching Funds' agreement with the state government.
So far, the BOI has signed Memorandum of Understanding with 20 states in an effort to empower small businesses and encourage local manufacturers at the state level.
Since the acting Managing Director of the bank, Mr Waheed Olagunju, mounted the saddle eight months ago, the bank has established counterpart funds with Abia, Sokoto and Katsina States.
The latest is the two billion Naira matching fund with the Benue State government, which brings the total sum of funds between BOI and different states to 18.2 billion Naira.
Benue State, which prides itself as the 'food basket of the nation', contributes a large per cent of Nigeria's food production.
It sits quietly by the Benue River in Nigeria's central region
Seventy per cent of its population embraces farming, cultivating a vast array of food and cash crops, like rice, peanuts, soybeans, citrus, yam, and palm, but many believe the food processing capacity could be further maximised.
Capacity development as well as introduction of modern techniques and equipment in farming are some aspects experts suggest must be explored, but these require huge funds to achieve.
The Governor, Samuel Ortom, who himself is a successful farmer, knows this well. He had invited the BOI to partner with the state.
Mr Ortom urged his people to maximise the opportunity.
After the dotted lines were signed, the Governor joined his colleagues from Abia, Kaduna, Katsina, and Sokoto, who have in the recent past, testified to the quality of leadership at the bank.