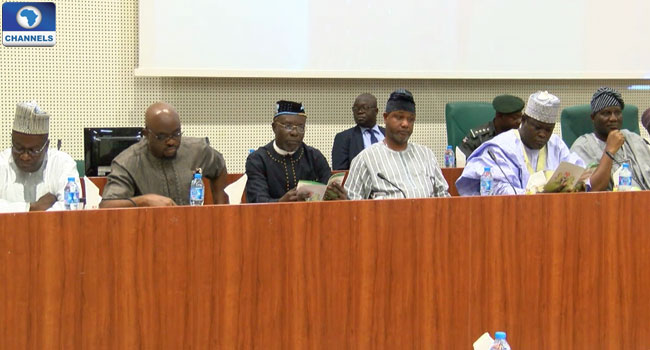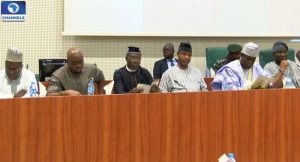 Members of the House of Representatives on Tuesday held a public hearing on the challenges facing Nigeria's aviation sector.
Officials of the government and stakeholders in the aviation sector were at the hearing.
Issues that had been whipped up by a plan to concession four international airports' terminals were discussed.
The Federal Government says the planned concession of the four airports' terminals is aimed at repositioning the aviation sector, generating more revenue and enhancing service delivery.
The Minister of State for Aviation, Hadi Sirika, gave the government's position while addressing the House of Representatives Committee on Aviation on the need to rescue the airline industry from collapse.
He says the present economic situation has led to the downturn in the aviation sector.
One of the ways the government hopes to address some of the challenges in the sector is to focus on some airports, he told the lawmakers.
Representatives of airport staff unions, led by the National President, Air Transport Services Senior Staff Association, Benjamin Okewu, however, opposed the proposed concession.
Mr Okewu expressed fears that the airports the government was planning to concession were the viable ones.
The public hearing followed a motion passed by the House on the need to rescue the airline industry from imminent collapse.
The Chairman of the House Committee, Nkeiruka Onyejeocha, outlined some of the challenges that are of concern to the House to include the suspension of operations by local  airlines, increasing termination of operations by international airlines and the licencing requirements and capacity of local airlines.
The Deputy Speaker of the House of Representatives, Yussuff Lasun, believes the sector is too economically viable to be ignored.
"This sector also supports 159,000 jobs in Nigeria," he stressed.
Channels Television's correspondent, Lanre Lasisi reports that the debate will continue over the next few days.