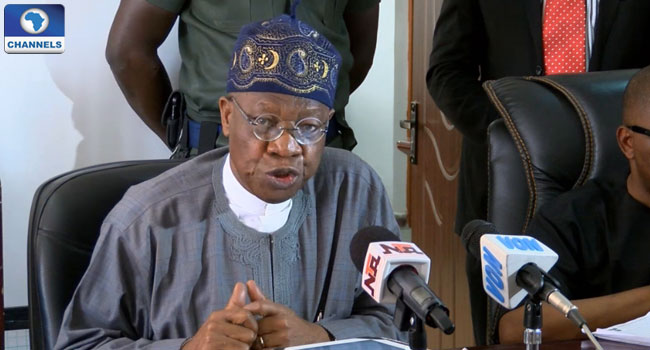 The Federal Government has set a target to generate 70% local broadcast content as Nigeria prepares for the Digital Switch Over in June, 2017.
It has also unveiled plans to create more jobs and earn one billion Dollars in annual revenue from the broadcast industry.
These were some of the projections made by the Minister of Information, Lai Mohammed, while speaking at the 2016 edition of the AFRICAST in Abuja.
He further stated that digitization of broadcasting offers Nigeria a lot of opportunities with multi-faceted and very far-reaching benefits especially in the areas of economics, politics, education, entertainment, science and technology.
Stating other benefits, the minister added that digitization will increase the number of the current 450 TV stations in Nigeria.
The three-day conference and exhibition for players in the broadcasting industry, was organised by the National Broadcasting Commission (NBC).