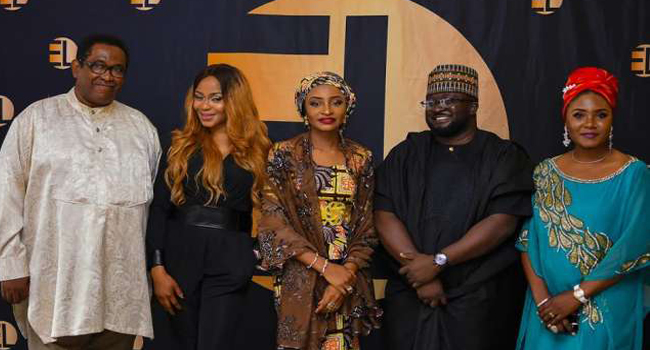 Northern Nigeria's Kannywood actress, Rahama Sadau, has bagged a prominent role in Ebony Life's new Television series, 'Sons of the Caliphate'.
This comes shortly after the actress was expelled from the industry for appearing in a hip-hop music video by ClassiQ, where she hugged him.
It appears luck immediately came her way as she caught the attention of Ebony Life TV's Mo'Abudu, who decided to cast her in the film.
Also, Rahama has been invited to Hollywood by American star musician, Akon.
Mo Abudu led cast and crew members to an exclusive screening of the film in Lagos state.
The political drama chronicles three rich and ambitious young men, who in the quest for power, engaged in a deadly tussle for the governorship seat of the northern caliphate state.