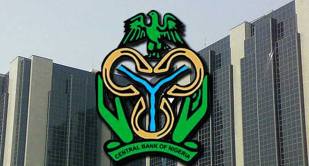 The Central Bank of Nigeria (CBN) has disbursed 930 million Naira, to 310 young people under the Youth Entrepreneurial Development Programme.
The credit facility, which comes at a single digit interest rate is given to young people in productive activities, which will lead to the employment of 1 million other young people.
At a ceremony in Abuja, the CBN's Deputy Governor in charge of Corporate Services, Alhaji Suleiman Barau explained that the programme is aimed at stimulating growth and promote economic development.
Unemployment Rate
Nigeria's unemployment rate is on the increase, according to the National Bureau of Statistics, unemployment rate has increased to 13.3 per cent from 12.1 percent in the first quarter.
The CBN is taking steps to address the situation by launching the Youth Entrepreneurship Development Programme introduced in March 2016, the programme is designed to simulate the entrepreneurial spirit among young people.
Beneficiaries of YEDP
There are 310 beneficiaries in this first phase and each of them will be receiving 3 million Naira to start their businesses.
However, the beneficiaries had issues with the collateral requirements issued by a commercial bank before they can access the funds but the Apex Bank, promised to review the requirements.
As those concerned in facilitating the programme enter into a meeting to review the conditions for accessing the funds, they hope that the programme will stimulate the entrepreneurial spirit of young people.