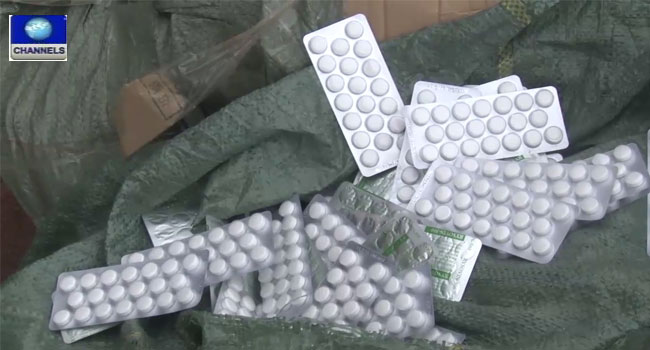 The National Agency for Food and Drug Administration and Control (NAFDAC) says large quantities of fake and adulterated drugs, supplements, oil and beverages are in circulation in Abia State.
The agency raised the alarm in a statement on Wednesday, as it alerted members of the public that fake Goya olive oil , unregistered drugs and expired vitamin supplements as well adulterated beverages in circulation in the Southeastern State.
Officials of the agency during a mop up exercise at the Ariaria International Market in Aba reportedly discovered that the dates of some drugs which had expired six months ago have been tampered with and re-written using a handmade machine.
NAFDAC says although some of the perpetrators are on the run, their shops have been sealed.
The NAFDAC coordinator in Abia State, Innocent Okeke said the agency will not relent in its efforts to rid the state of fake drugs.
Mr. Okeke also appealed to the state government for a synergy with the market management to flush out the criminals.
He urged residents in the state to be wary of consuming adulterated Goya olive oil as it contains paraffin oil which is dangerous to health.