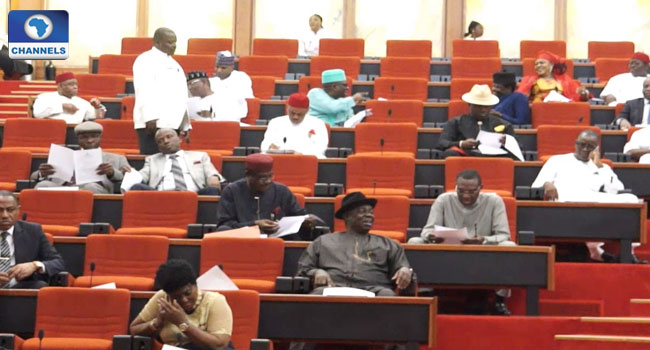 The Senate has begun investigation of alleged connivance of communication giant, MTN and some banks in the repatriation of $13.92 billion out of Nigeria between 2006 and 2016.
The probe kicked off on Thursday at a public hearing in the National Assembly in Abuja, Nigeria's capital city.
A lawmaker, Senator Dino Melaye, claimed that MTN did not request for a 'certificate of capital importation' from its bankers, Standard Chartered Bank within the regulatory period of 24 hours of the inflow.
Giving his testimony, a member of the MTN Board, Mr Pascal Dozie, described the allegation as false, saying the company never contemplated breaking any Nigerian law.
He further explained why his company did not request for the said certificate.
The Executive Secretary of the Financial Regulatory Council of Nigeria, Mr Jim Obazee, blamed the failure of regulatory agencies such as the CBN for the gradual depletion of Nigeria's foreign reserves.
The Minister of Trade and Investment, Mr Okechukwu Enelamah, was also scheduled to give his testimony on the allegations leveled against him in the matter but left immediately after the opening ceremony.
This annoyed the Senate Committee on Banking and they threatened to sanction him for what seemed like a refusal to verbally address the accusations.
They also promised to analyse the documents submitted by all concerned parties in the next few days.
Chairman of the Senate Committee, Senator Rafiu Ibrahim, earlier hinted that the lawmakers had engaged the services of foreign and local forensic experts to investigate the alleged scam.
He told reporters at the National Assembly that the committee had also invited the management of the MTN and other stakeholders for questioning.