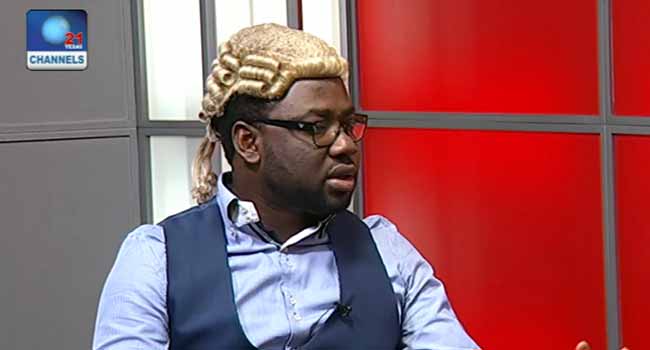 The recent raid on judges, has caught the attention of many, among which is Information Analyst, Babatunde Ogunsanwo, who says "corruption is engraved all around us, including the Nigerian constitution".
He came to this conclusion while analyzing statistics from the Global watch-dog on Corruption, Transparency International, that looks at corruption across several countries.
Mr. Ogunsanwo made the comments on Friday, while speaking on Channels Television's Breakfast show, Sunrise Daily.
He stressed that it is only in one section of the entire Nigerian constitution that one can find the mention of the word 'ideas' while a larger portion lays emphasis on corruption.
Analysing corruption in Nigeria, he said Transparency International carried out a survey which showed that "63% of Nigerians say judges are corrupt" meaning "6 out of every 10 judges are corrupt".
According to him, the survey says 73% of the legislature, both at federal and state levels are corrupt, while 96% of the police are corrupt.
It also went on to say 94% of political parties are corrupt while religious institutions were not left out of the survey.
Following this analysis, he came to the conclusion that "there are dangerous proportions of corruption in Nigeria".
Mr Ogunsanwo went back in history and said corruption started almost 5 decades ago, when Aguiyi-Ironsi gave his maiden speech.
He stated that one of his reasons for taking over power was "corruption".
In 1975 when Murtala Mohammed also took over from Yakubu Gowon, "the major reason was equally corruption.
"Our performance of corruption based on Transparency International right from 1999, reveals something dangerous," he asserted.
"Even as at then, there was only one country, (Cameroon), which was more corrupt than Nigeria", he said.
Still analysing the rate of corruption in Nigeria under various regimes, he said every leader who had ever attempted to fight corruption has failed woefully.