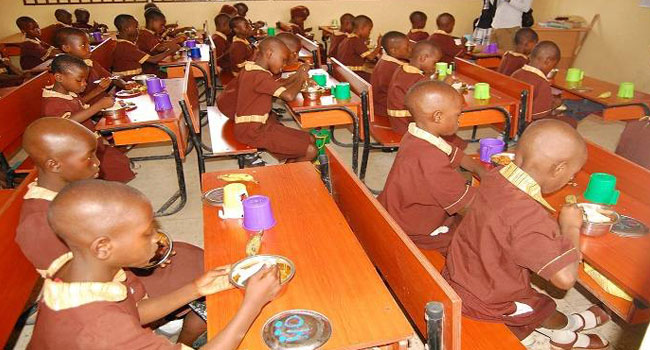 The Federal government has flagged off its social welfare programme on the Home Grown School Feeding Initiative in Benue State with a three-day workshop for participating schools and food vendors.
Addressing participants and stakeholders on Thursday, Benue State Governor, Samuel Ortom said there is a need to come up with practical models of implementing the programme successfully in the state and around the country.
Governor Ortom who pledged his commitment to the programme added that the state government will explore the opportunities of expanding its agricultural potentials and utilize most of its perishable produces through the programme.
He added that as Nigeria's Food Basket, farm produce like yam and many others can be found in large quantities in the state, making it a pivotal partner of the Federal government Home Grown School Feeding programme.
With the high expectation from the social empowerment of the project, the governor also pledged to ensure the state derives full benefits from the programme.
The team leader from the Office of The Vice President, Abimbola Adesunmi, said the three-day stakeholders workshop holding in Makurdi, the state capital, is aimed at putting the programme component in proper perspective.
Mrs Adesunmi, said she was also on ground at the first day of the workshop to advise the state government and proffer ways of creating a synergy between the state government and stakeholders in the programme.
Missed Target
The Federal Government missed the September target for the commencement of the school feeding initiative which was one the major initiatives promised under the Social Welfare Programmes of the administration.
In July 2016, Mrs. Adesanmi, who is also the National Manager of the programme, said by September, about 5.5 million pupils across the country will be fed daily by the Federal Government under the initiative.
In September, the Minister of Finance, Kemi Adeosun revealed that only N70 billion had been released out of the N500 billion budgeted for the SWP to the Special Adviser to President Muhammadu Buhari on social interventions, Maryam Uwais.
The House of Representatives subsequently summoned  Mrs. Uwais to explain why none of the programmes under the SWP are yet to begin.