Bill To Cater For Inmates' Babies Scales Second Reading At Senate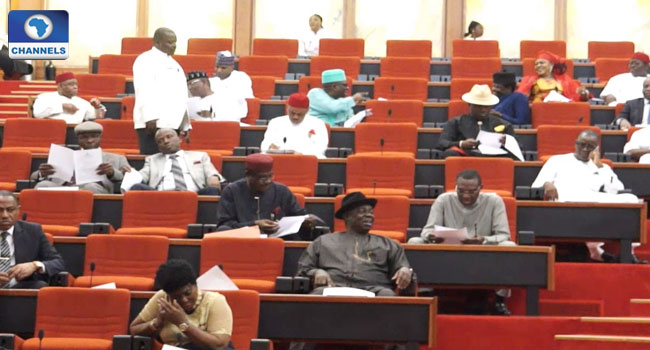 The Senate has passed for second reading, a bill which seeks to protect babies born while their mothers are serving jail terms in prisons across Nigeria.

The sponsor of the bill, Senator Oluremi Tinubu, enlightened lawmakers at the Upper House on the benefits of the proposal.
Senator Tinubu explained that if passed into law, the bill would ensure that prison authorities provide special accommodation to meet prenatal and postnatal needs of pregnant inmates.
She told her colleagues on Wednesday that the condition of babies and mothers serving jail terms in Nigerian prisons was disheartening and should be of serious concern to the parliament.
"There is need for a Crèche, Nursery and a separate facility to improve conditions of Nursing Mothers and Children in Prison," Senator Tinubu stressed.
Appalling Condition Of Prisons
The lawmaker further expressed displeasure with the condition of most of the prisons, saying they do not provide for nursing mothers serving their jail terms.
In a similar development, the Senate decried the situation in Nigeria's major prisons, describing it as appalling.
It pointed out that the prisons needed improvement, something that a bill for an act to repeal and re-enact the Prison Act may be addressing at the completion of the process.
The bill was also brought before the Senate for its second reading on Wednesday.
It was sponsored by Senator Shaba Lafiagi who also led the debate on the bill.