The Federal Government is working towards putting a ban on felling of trees as a means of addressing the challenge of desertification in Nigeria.
The Minister of Environment, Mrs Amina Mohammed, announced the plan on Wednesday at a public forum on desertification and deforestation organised by the European Union.
Mrs Mohammed laments that about 1.5 million trees are cut daily in Nigeria, thereby creating room for desert encroachment.
On his part, the Chairman of the Senate Committee on Environment, Senator Oluremi Tinubu, hinted that the Senate was considering a bill to improve forestry in Nigeria.
At an earlier event to flag-off the 'Keep Kaduna Green Project', President Muhammadu Buhari expressed worry that Nigeria has the highest rate of deforestation in the world in spite of campaigns against such acts.
Restore The Environment
The President was represented by the Environment Minister at the event designed to plant one million trees annually in Kaduna State.
He pointed out that over 576 million trees were lost annually due to deforestation, adding that the situation had led to the increased rate of desertification, flooding and drought in some parts of Nigeria.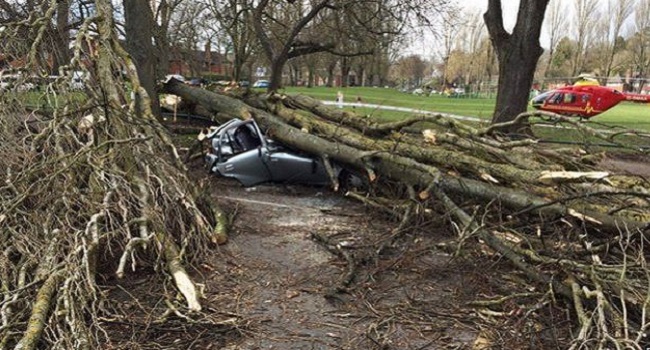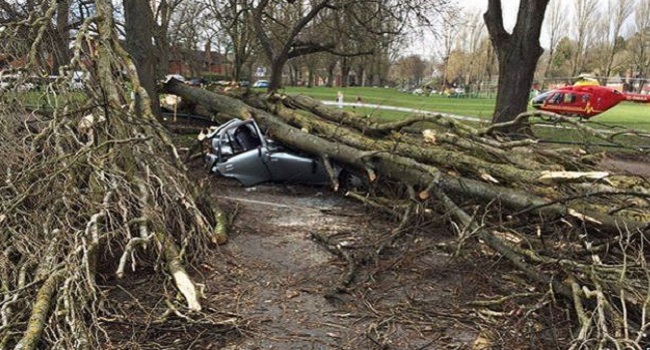 President Buhari feared that with the upsurge in the rate of deforestation, the Federal Government's effort to achieve the forest cover and restore the environment by 25% might be a tall dream.
Paid For Growing Trees 
In another development, the Federal Ministry of Environment reiterated its commitment to forestry development with a view to checkmate the effects of climate change in Nigeria.
The Minister of State for Environment, Ibrahim Jibrin, stressed the importance of agriculture and forestry to national economy and security.
He also expressed concern over the negative destruction of the nation's forests which he said had led to numerous environmental challenges.
Mr Jibrin called on farmers and other stakeholders to come up with solutions on how to combat climate change and deforestation in Nigeria.
If Nigeria could enact a law that would proscribe felling of trees, the nation could be added to the list of countries getting paid for keeping their forests.
Over eight countries get the REDD+ (Reducing Emission from Deforestation and Forest Degradation) funds.
REDD+ is the UN led mechanism which helps countries earn dollars by not cutting trees and saving carbon dioxide in forests.
Environmental experts estimate that if a nation upholds deforestation and also plant new trees, it can earn $4 – 12 billion