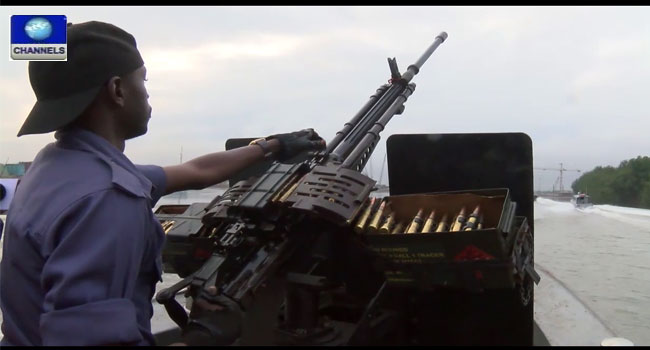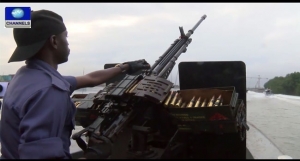 Nigerian Navy says plans are underway to completely get rid of about 40 creeks in the Niger Delta region before the second quarter of 2017.
The creeks have been identified by the Navy to be navigable and used for criminal elements in Nigeria's south-south region.
Chief of Naval Staff, Vice Admiral Ibok-Ete Ibas, disclosed this on Thursday during an assessment of facility at the Eastern Naval Command in Calabar, the Cross River State capital.
He expressed satisfaction with the level of steadfastness of officers of the command.
Vice Admiral Ibas further revealed that the government, in the shortest possible time, plans to man houseboats on the waters to check the activities of criminals.
He listed the Calabar River as one of the rivers identified for choke points, owing to the importance the water holds in the Gulf of Guinea.
The Navy boss assured passengers of their safety on the waters, saying the river would soon be completely taken over by the Navy.
He also warned unrepentant criminals to stay away from the waterways, stressing that the Nigerian Navy is ready to hunt them down.
According to the Navy, there are about 6,000 creeks in the entire Niger Delta region.