Ondo PDP: Court Says Jegede Lacks 'Locus Standi' To Challenge Ibrahim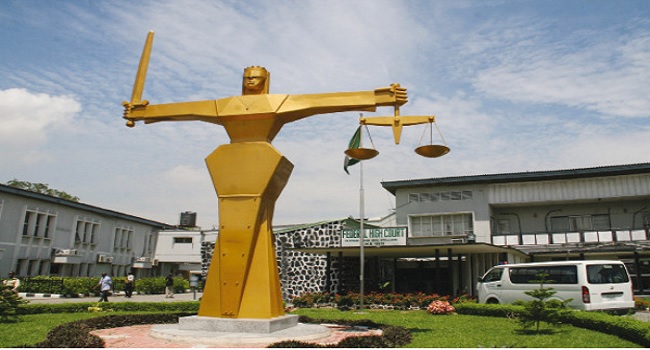 A Federal High Court has declined to grant an application filed by the candidate of the Ahmed Makarfi-led faction of the Peoples Democratic Party (PDP) in Ondo State, Mr Eyitayo Jegede, seeking to appeal an earlier decision that ordered the electoral umpire to recognise Mr Jimoh Ibrahim as the PDP flag bearer in the Ondo governorship election.
In a ruling that lasted for about one hour on Wednesday in Abuja, Justice Okon Abang held that Mr Jegede lacked the 'locus standi' to appeal the decision of the court.
He added that Jegede was not mentioned in the substantive matter and as such, he lacked the right to appeal the judgment.
Justice Abang further stated that it was the political party that submitted the list of candidates it wanted to sponsor in the election.
Until the judgment is set aside, he says the Independent National Electoral Commission cannot receive nomination order than the plaintiff, "unless it wants to thread the path of illegality and that will not be good for the society".
Pressure On INEC
On October 14, Justice Abang had ordered INEC to recognise Mr Ibrahim as the PDP flag bearer for the November 26 election in Ondo State, southwest Nigeria.
The court ordered to reinforce a verdict it earlier gave on June 29, which recognised the Senator Ali Modu Sheriff faction of the PDP and directed INEC to only deal with the faction instead of the Markafi group.
Despite the ruling, both PDP factions have continued to mount pressure on INEC to recognise their candidates.
They insisted that their candidates must be recognised, even though the electoral laws recognised one candidate per political party.
This demand is coming barely 24 hours to when INEC said it would publish the names of candidates vying for the governorship seat.