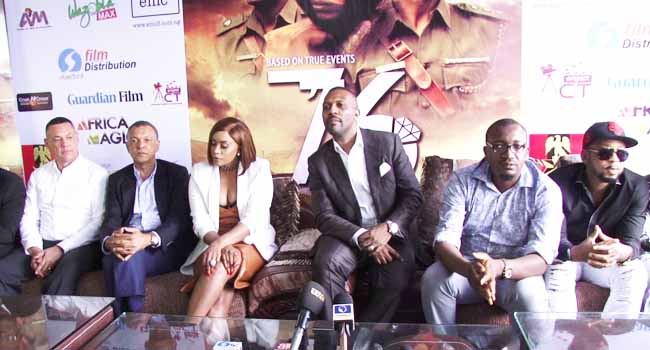 Highly anticipated, Nigerian movie '76', finally makes a landing in Nigeria, after a successful outing at both the Toronto and London International Film Festivals.
The movie which adopts events of 1976, when Military President, Murtala Mohammed was murdered, as the backdrop, was directed by Izu Ojukwu.
The cast and crew hosted a meet and greet with the media after the screening.
The movie premieres in Nigeria later this year.