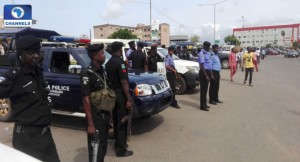 The Osun State Police Command on Friday said that it would no longer condone the recklessness of skaters on the highways.
The Police said that their act of holding on the moving cars, buses and motorcycles for fun has become a menace on the roads.
The Police Public Relations Officers, Folasade Odoro, said in a statement that this act by skaters is capable of causing distractions to drivers and ultimately leading to accidents that may claim lives.
Also, in order to forestall any breach of security, the Police said that they have mapped out stringent security measures to nip in the bud, all forms of crime and criminality in the state.
The Police warned that the law forbidding the plying of unregistered or unlicensed vehicles on the highways is still very much in force.
They warned owners of such vehicles to register them and stop covering their number plates or making it illegible for easy identification.
The Osun Police Command said that this warning became imperative owing to the increase in the number of fatal hit and run motor accidents, which is believed to be mostly perpetrated by unregistered drivers.