Niger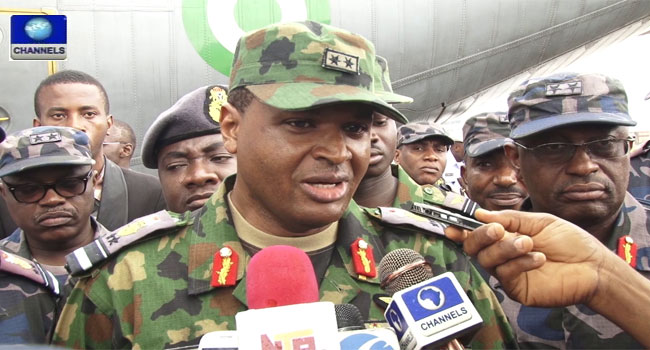 ian Chief of Air Staff, Air Marshall Sadique Abubakar, says that the Niger Delta needs a comprehensive solution to end militancy.
These were his words during his visit for the commissioning of personnel blocks at the premises of the special operations group, of the Nigerian Air Force in Port-Harcourt, the Rivers state capital.
The Chief of Air Staff decried the loss of professionalism associated with personnel, living in non-military environment.
On the sidelines, Mr Abubakar told journalists that Air Force operations have become more clinical in the fight against Boko Haram, through the use of more intelligence surveillance air crafts.
This was in response to the plea of one of the 21 rescued Chibok girls who asked the force to be mindful of their of operations in order not to wipe out the other girls still in the clutches of the Boko Haram group.
Furthermore, he said "there is no military operation in the world that can guarantee zero casualty when engaging a legitimate military target.
"That incident the rescued girl is talking about happened sometime in 2015 when we just had two intelligence surveillance aircraft, now we have six and we will do everything humanly possible to avoid casualties in our fight against Boko Haram," he asserted.