Ogun Govt. Dismisses NLC Chairman, 15 Others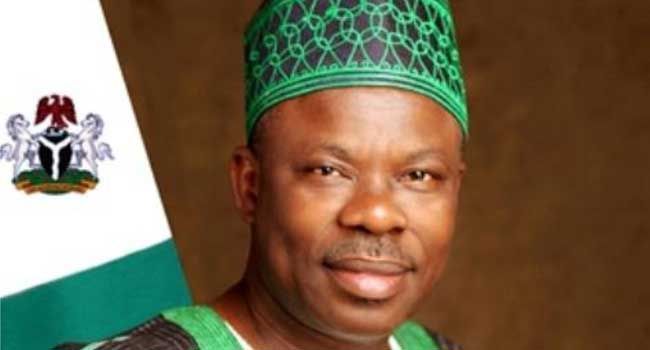 Ogun State government has approved the dismissal of the State Chairman of the Nigeria Labour Congress (NLC), Mr Akeem Ambali, his vice and the State Chairman of the Nigerian Union of Teachers (NUT), Mr Dare Ilekoya, and 14 others.
The dismissal was contained in a report of a panel of inquiry set up to investigate the alleged misconduct of executive members of the NUT on the 2016 World Teachers Day celebration in Abeokuta.
Similarly, 16 officials of the union were also suspended for their roles in the conduct of the celebration.
The recommendations of the panel signed by the Head of Service, Mr Sola Adeyemi, was approved by the state government for immediate implementation.
A source also said the government had set up an administrative panel of inquiry to look into complaints received from concerned members of the public against the affected officers for their alleged involvement in various acts of misconduct and contravention of extant regulations during the celebration.
The NLC chairman, who was until his dismissal a Deputy Director, Community and Social Development in Sagamu Local Government, was alleged to have been the brain behind the political campaign rally during the celebration.
He was said to have made inflammable and scandalous remarks against the state government, which could have triggered a breach of peace in the state.
The workers were dismissed from service having been found guilty of contravening the Public Service Rules 04401, 04421 (c&d) and 04406 (a).
Those dismissed were A.O Oshin, Nola Balogun, Eniola Atiku, Solaru.O, Adebanjo.T, Akinola.A.S, Oyolola .S.A, Obafemi. O.B, Ogunsola Peter, Akinlade.S.A, Christopher.T.A,Ogunrombi A.A, Azeez.K.I and Taiwo A.O.
Those suspended include Odusanya S.A, Comrade Akapo, Adegbesan J.O, Adelami S.I, Obadara O, Ogunnuga O.A, Ayokambi T.A, Tijani A.A, Adegbesan J.O, Idowu A.O, Olaifa O.A, Bayo Lasore, Ahmodu S.A, Oludotun Oliyide, Tijani Y.A, Awode I.A, Dada O.A and Adesanya Abiola.
The state government subsequently directed appropriate agencies of the state including the Ogun State Local Government Service Commission, State Universal Basic Education Board (SUBEB) and the Teaching Service Commission (TESCOM) to implement the recommendations with immediate effect.