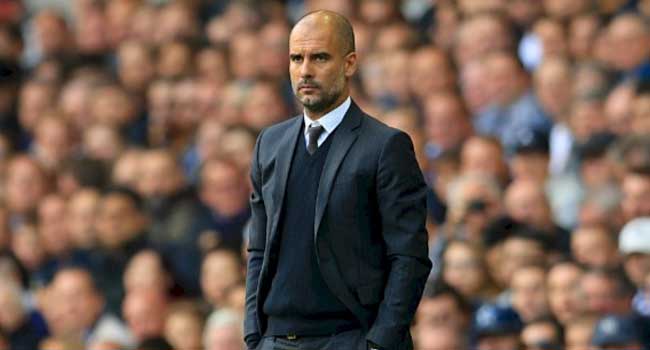 Manchester City manager, Pep Guardiola is demanding a new mentality from his lads as they host Spanish giants, Barcelona in the Champions League on Tuesday.
Having lost the away leg 4-0 in Spain and placed second in Group C, one point in front of Borussia Monchengladbach, Guardiola wants the home game with Barca to be treated like a final
"We dropped two points against Celtic, so we have to recover those points," said the former Barcelona manager.
"It's not a final for them, it is a final for us."
Aguero started the game at the Nou Camp on the bench but, following two goals in a win over West Brom in the Premier League on Saturday, is expected to start and right-back Pablo Zabaleta could also be available.
"We have to be focused for 90 minutes, knowing they are going to provoke mistakes because of the quality they have," added Guardiola.
"But we had a few chances (in the first game) and have to keep going in that sense and try to finish better than we did in Barcelona.
"We will try. I have never entered a match thinking we can't win but we have to play almost perfectly."
However, with the words coming from the Barca camp, City might need to be cautious.
Even in the absence of four Barcelona players who started that game that City would like to forget, Barca boss, Luis Enrique is confident his team are capable of inflicting similar damage.
He has Andres Iniesta and Gerard Pique out of the game but not bothered because he knows exactly what to expect from Guardiola.
"I expect the same type of game as the last one," said Enrique. "I don't think City can be any more aggressive in terms of pressure. They were pressing us up to the stand almost. I expect a similar script. To make the pitch as big as possible. If they leave spaces behind, we will take advantage.
"City have played a lot of matches when they deserved to win but did not. I don't think it is a determining factor. It is a short competition. If you make errors, you pay dearly.
"If we qualify after four matches, great. We only play one way: to win. If we don't get the points, we will continue to play in our way. That is all we know how to do," he said.