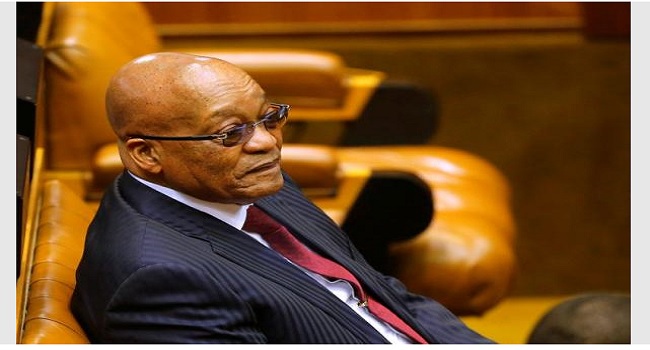 The foundation set up to guard the legacy of the late Nelson Mandela on Tuesday blamed South Africa's President Jacob Zuma for the "wheels coming off" Africa's most industrialised nation and urged a change in political leadership.
Since coming to power in 2009, Zuma has survived a string of corruption scandals almost unscathed. But South Africa has had to bear the cost of his antics as investors worry about its political stability, business climate and rule of law.
The non-profit Nelson Mandela Foundation, whose board consists of ten prominent South African academics, politicians and journalists, called on the African National Congress (ANC), the liberation movement once headed by Mandela and now led by Zuma, to change its leadership.
"We call on the governing party to take the steps necessary to ensure that the vehicle of state be protected and placed in safe and capable hands," it said in a rare statement entitled: "Time to account for crippling the state".
There has been no comments from Zuma's spokesman or from the President.
Several ANC members have called for the 74-year-old to quit but the ANC's top echelons have backed him. In August municipal elections the ANC suffered its worst losses since taking power when apartheid fell in 1994.
Opposition parties and civic groups are planning to march in the capital Pretoria on Wednesday to demand, among other things, that he resign.
In a blow to Zuma and the ANC, Ndileka Mandela, a grandchild of Mandela, backed the foundation's stance.
"As Grandad always said, if the ANC does what the apartheid government did, you have every right to do what we did to the apartheid government," she said. "That statement could never be more true than now with what we are seeing happening."