Ekiti NUT Election Turns Bloody, Three wounded, Two Detained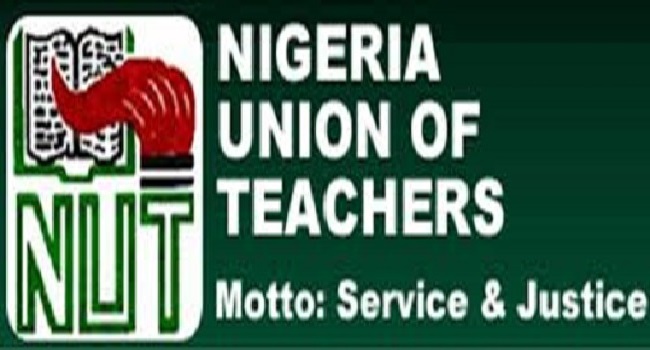 No fewer than three persons were wounded on Thursday and two arrested and detained over the conduct of the elections into the State Executive Council of the Nigeria Union of Teachers (NUT), Ekiti chapter.
The victims, who were delegates drawn from some primary and secondary schools across the state, were said to have been arrested and allegedly beaten by men of the Nigerian Security and Civil Defence Corps( NSCDC) and Department of State Security (DSS).
Addressing journalists after the chaos, a contestant, Mr Lucas Adu, said that those arrested were in the custody of the DSS while the injured have been taken to Ekiti State University Teaching hospital for treatment.
The aggrieved candidate said that the NUT electoral body was about starting the election when some of his supporters queried the rationale behind the choosing of the delegates.
He accused the outgoing chairman, Mr Samuel Akosile of inviting the DSS and NSCDC who invaded the place and chased them out of the election venue.
Adu said that the security operatives shot sporadically into the air to scare them, and some members were wounded in the ensuing melee.
Adu also accused the outgoing chairman, Samuel Akosile and the NUT Secretary, Mr Olugbenga Ajibade, of shortchanging a faction operating under the banner of Progressive Group of NUT by allegedly doctoring the delegate list to favour another contestant, Segun Odugbesan.
He said that the group, in a petition dated October 25 and signed by one Mr Adeparusi S.T. and addressed to the NUT headquarters in Abuja, had complained about the lopsidedness and nothing was done to correct the perceived infraction.
"We want outright cancellation of this election. They started by doctoring the delegate lists. For instance, in Ado local government, the delegate list ought to be 87, they reduced it  to  37, because Akosile knew that his group didn't win in the local government. But he jacked the delegate lists in councils where his group won.
"We wrote protest letters to the governor, national secretariat over the looming crisis, but when we got to the election centre, we said the manipulations should be addressed. They denied us of our right and we left the place in anger.
However, the State Secretary of the union denied the allegation, saying no delegate list was doctored, as the delegates were carefully chosen in line with the constitution and based on financial strength of the local governments.
Ajibade also said that nobody was beaten by security agencies, clarifying that security men were only there to maintain law and order.
"Before the election, the issue was taken to the state executive council and all the representatives from the 16 local governments were present.
"At the meeting, the numbers allotted to each council was read and nobody raised objection. So, it was wrong for them to come and raise the issue on election day," he argued.