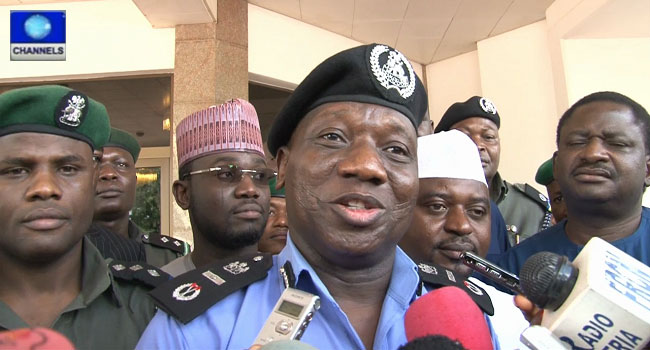 The Inspector General of Police, (IGP) Ibrahim Idris has set up a Special Investigation Team to immediately commence thorough enquiry into all cases of alleged sexual abuses.
Other issues include exploitation, harassment, gender based violence and professional misconduct on Internally Displaced Persons (IDPs) in some of North-eastern states contained in a report published by the Human Right Watch against Camp officials, vigilante groups, Soldiers and Policemen among others.
The IGP has expressed deep concern over the submissions in the report and has directed the Special Investigation Panel to carry out a discreet and unbiased investigation into all the cases of abuse and misconduct alleged in the report.
In a statement by Force Public Relations Officer, Force Headquarters, Abuja, DCP Don Awunah said, the IGP has called on Human Right Watch officials to avail more facts that will assist the Police investigation team conclude the inquiry into the alleged 43 cases mentioned in the Human Rights Watch (HRW) report.
"The IGP has also directed Commissioners of Police in locations where IDP Camps are situated to beef up security and ensure adequate safety of all IDPs and ensure that all perpetrators of any criminal act are decisively dealt with in accordance to the law".
The statement further urged all police officers and other personnel deployed to the IDP camps to strictly adhere to the rules of engagement.
"The Nigeria Police Force assures all Nigerians and the International community that the Force will not condone any act that will violate the human dignity of the IDPs by individuals or group of persons at the camps or anywhere in the country".
Human Rights Watch Report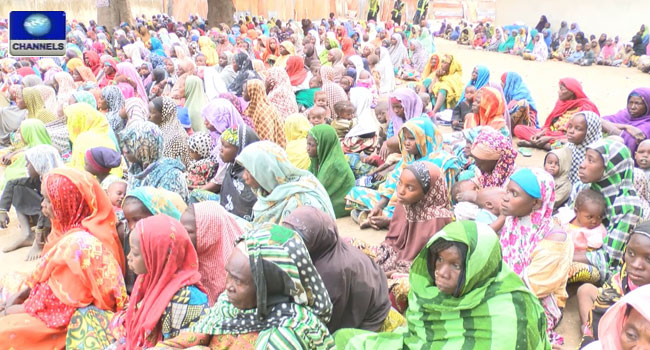 In late July, 2016, Human Rights Watch documented sexual abuse, including rape and exploitation, of 43 women and girls living in seven internally displaced persons (IDP) camps in Maiduguri, the Borno State capital.
The victims had been displaced from several Borno towns and villages, including Abadam, Bama, Baga, Damasak, Dikwa, Gamboru Ngala, Gwoza, Kukawa, and Walassa. In some cases, the victims had arrived in the under-served Maiduguri camps, where their movement is severely restricted after spending months in military screening camps.
"It is bad enough that these women and girls are not getting much-needed support for the horrific trauma they suffered at the hands of Boko Haram," said Mausi Segun, senior Nigeria researcher at Human Rights Watch. "It is disgraceful and outrageous that people who should protect these women and girls are attacking and abusing them."
Four of the victims told Human Rights Watch that they were drugged and raped, while 37 were coerced into sex through false marriage promises and material and financial assistance. Many of those coerced into sex said they were abandoned if they became pregnant.
They and their children have suffered discrimination, abuse, and stigmatization from other camp residents. Eight of the victims said they were previously abducted by Boko Haram fighters and forced into marriage before they escaped to Maiduguri.
A situational assessment of IDPs in the northeast in July 2016 by NOI Polls, a Nigerian research organization, reported that 66 percent of 400 displaced people in Adamawa, Borno, and Yobe states said that camp officials sexually abuse the displaced women and girls.
Buhari Expresses Concern
President Muhammadu Buhari has expressed concern over the recently released Human Rights Watch (HRW) report which alleges sexual abuse and exploitation of women and girls in camps for those displaced by the Boko Haram insurgency.
He has therefore ordered an immediate investigation into the allegation.
The Senior Special Assistant to the President, Mr Garba Shehu, disclosed this in a statement on Monday.
He said that the welfare of these most vulnerable of Nigerian citizens has been a priority of President Buhari's government and Nigerians and the international community can rest assured that the allegations raised in the HRW are not being taken lightly.
"President Buhari has instructed the Inspector General of Police and the state governors of the affected states to immediately commence investigations into the issue.
"Their findings will determine the next course of action for the government and define an appropriate response.
"While the Nigerian military continues to work hard so that these unfortunate victims of Boko Haram terrorism can soon return safely to their homes, the government will do its best to ensure their protection and welfare in the temporary IDP camps," the statement read.