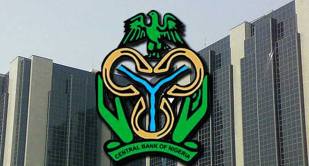 The Central Bank of Nigeria Governor, Mr Godwin Emefiele, says in less than five years, Nigeria would become self-sufficient in rice production, going by the actions and on-going support of the government to farmers and Nigerians interested in farming.
Mr Emefiele who led the Presidential Task Force on rice and wheat production to Cross River state for an assessment tour, said three billion out of the 26 billion set aside for the anchor borrowers' programme has been given to Cross River where up to 78,000 farmers are expected to benefit from the rice production programme.
The State Governor, Senator Ben Ayade said Cross River has set aside 18,000 square km of land for rice farming, with 5,800 participating farmers and another 12,000 set to join in the next planting season.
He therefore expressed optimism about the state's rice yield in the near future.
Although the CBN Chief believes that forex restriction on rice importation will boost Nigeria's chances of rice sufficiency before 2020, chairman of the Presidential Task Force on rice and wheat, Senator Atiku Bagudu, expects significant sufficiency by 2017.
Nigeria consumes about 6 million metric tonnes of rice per annum but produces less than half of that.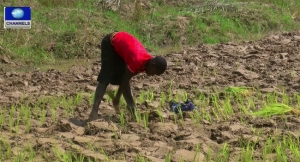 There are currently 40 integrated rice mills in the country, which are expected to process up to 5 metric tonnes of rice per hour.
Meanwhile, the country has 36 silos targeted to store up to 100 million metric tonnes of rice.
Mr Emefiele insists that the nation's scarce foreign reserve would not be used to import any agricultural product the nation has in abundance.
He emphasised that the bank is set to support anyone ready to farm rice, cassava, palm, and other agricultural products to feed the nation and create export opportunities.