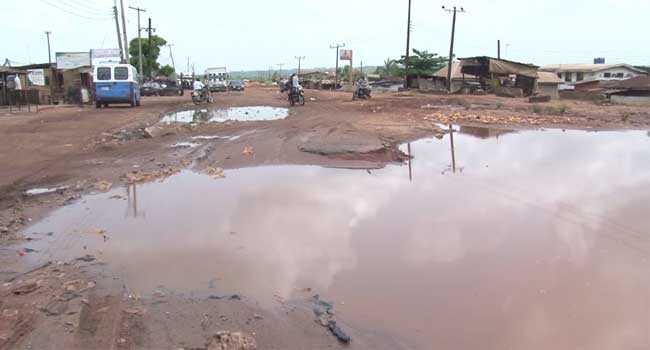 Motorists who ply the Agbor-Uromi road and residents of the communities along that road are calling on the Federal Government to speed up the construction of the road in view of the hardship suffered by users of the road.
Farmers and traders who use the road told Channels Television that they suffered losses during the rainy seasons as they could not evacuate their harvest to the city for sale.
Channels TV visited the community on Ekpon market day and found wares on display. Most of the items were food products from the community farm, but farmers, traders and motorists alike say travelling on the road has been a major challenge.
One Mrs Rachael said: "It affects our business because we don't see vehicles going to nearby towns easily. They would demand 3,000 to 4,000 naira for a trip that we normally would pay 600 to 1,000."
Another one, Mr Danladi said: "We are praying the government to do something within this dry season because by next rainy season I don't think anybody can use this road any longer."
The Zonal Coordinator of the Federal Road Maintenance Agency (FERMA) South-South 2, Mr Richard Ohre, said that the road has been awarded to a company called Setraco and they were awaiting mobilisation
"That road is awarded for dualization. FERMA does not award road for dualization, we only do maintenance and once it is awarded for dualization by the Federal Ministry of Works we do not go there to do anything.
"For long we have been doing small intervention to make sure that it is motorable but because of funds we cannot even intervene," he said.
Meanwhile, the Speaker of the Edo State House of Assembly, Justin Okonobo, has said that the House would invite the contractor to find ways to speed up the road construction.
He said: "As we resume now, we might not be able to invite the Federal Government but we will invite Setraco. Let Setraco tell us what their problems are about getting mobilised.
"FERMA does not have any excuse. FERMA is for maintenance, before Setraco is mobilised they are supposed to provide palliative measures."
The Agbor-Uromi road feeds the Auchi-Abuja road.